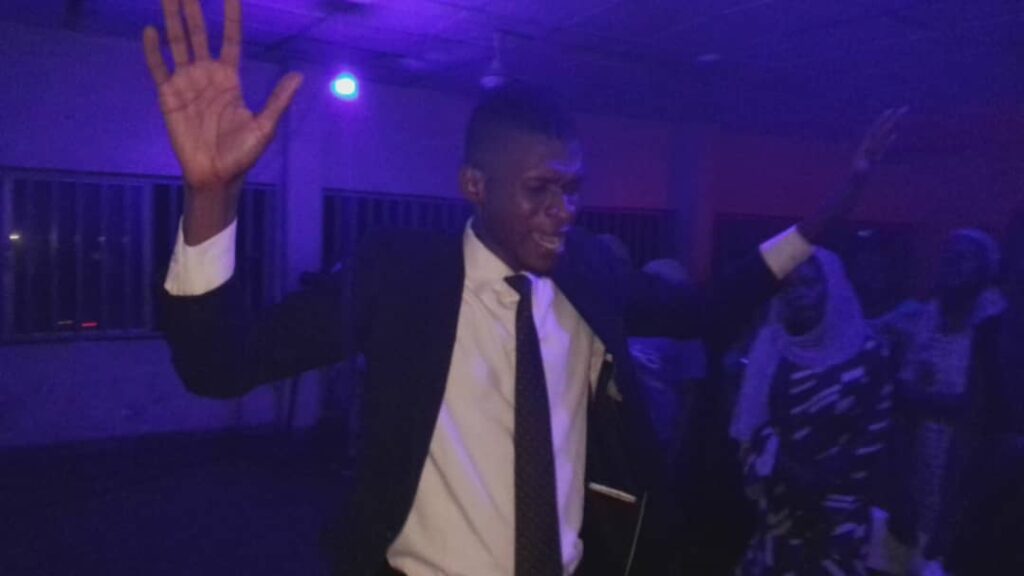 God's Grace in Romans | Power Beyond the flesh |
We continued to see from our last discussion the work of the law in igniting the lust of the sin nature; however, the law is not the problem but the inability of the sin nature in carrying out its demands. And so the apostle declares in the continuing verse;
Was then that which is good made death unto me? God forbid. But sin, that it might appear sin, working death in me by that which is good; that sin by the commandment might become exceeding sinful. Romans 7:13
Although we saw that the law is the ministration of death, however, the law itself is not death and the law does not directly minister death. The law demands life from the sinful nature which instead of issuing life works out death in the fallen carnal man;
For we know that the law is spiritual: but I am carnal, sold under sin. Romans 7:14
The fallen man with the sin nature is already in captivity. The born-again Christian with the residue of sin in the flesh is already deceived if he thinks the law can be kept by the power of his flesh. Both the man in Adam and the man in Christ cannot rely on the flesh, for if the both do, we hear;
For that which I do I allow not: for what I would, that do I not; but what I hate, that do I. Romans 7:15
This is where we see a lot of debate coming in. many have asserted that Paul here only speaks of when he was an unsaved man, and many here argue that Paul was talking not of his state before salvation but after salvation. That he still couldn't serve God after salvation.
Paul did not narrow his statement to either parties but speaks in a general form for either party. Whether saved or Unsaved Paul stated that it was impossible to keep the law of God through the power of the flesh. This is Paul's view point.
Paul means that no one can serve God in the power of the flesh for there is no good thing there (Romans 7:18). The flesh is destitute of the ability to be perfectly obedient to God's perfect law.
He had already stated several times that it has always being the inability of the flesh, the sin nature's activity in working death in our members that has rendered us insufficient in obeying God's perfect standard.
If then I do that which I would not, I consent unto the law that it is good. Now then it is no more I that do it, but sin that dwelleth in me. Romans 7:16-17
The Bible does not assert that after we are saved we are completely rid of sin, the sin nature is gone but it left behind patterns, mindsets that must be kept under. We fight to daily put to death the deeds of the flesh (Roman 8:13). For not in our spirits but in the core of our flesh we are still not born again;
For I know that in me (that is, in my flesh,) dwelleth no good thing: for to will is present with me; but how to perform that which is good I find not. Romans 7:18
And so he makes a clear distinction between his spirit now born again and his flesh which is yet to be redeemed (Ephesians 1:14) wherein is no good thing. Then he goes on to reveal the main problem which is not a saved or unsaved issue but an issue of performance.
For we hear "but how to perform that which is good I find not:" In the flesh apart from the ability of the Spirit no one can serve God. However, as we depend on the Spirit of God, as we are led by his Spirit we are led in paths of righteousness for his name's sake.
Confession
Thank you Father for the power of the Spirit at work in me; I rest in you and declare that your Spirit empowers me to live in accordance to your will.
I walk in a higher standard of life far above sin, weakness, failure and death – for I am no longer under the bondage of the law.
Prophetic Insight
I heard this for many sons and daughters of the Lord who are in intense warfare right now for their promise. I hear the Lord say to you "Hold your peace dear child, these forces you see today you shall see them no more.
You need not fight for deliverance – for in me you are already delivered; be of good cheer, this battle is already won.
Stand fast, hold onto the word and see my victory for you manifesting. I will not forsake you. I brought you out and I am taking you into the promise."
And Moses said unto the people, Fear ye not, stand still, and see the salvation of the LORD, which he will shew to you to day: for the Egyptians whom ye have seen to day, ye shall see them again no more for ever.The LORD shall fight for you, and ye shall hold your peace. Exodus 14:13-14
Blessings in Christ,
Pastor Jahfas Victor Ahua
Living Hill Christian Church