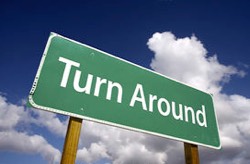 God's Grace in Romans
We saw from our last discussion that the love of the father surpasses understanding. Paul argued that, while we were enemies with God through our wicked works, He loved us enough to give his life in the presence of active sin, now that we are the sons of God; much more shall the life of Christ save us from sin, and also from the wrath to come.
Then the Apostle continues;
Wherefore, as by one man sin entered into the world, and death by sin; and so death passed upon all men, for that all have sinned: Romans 5:12
He begins to explain here the condition of the world. The entire human race began with just a man. God created Adam and gave him the earth and we all came from just a single man. God created one man called Adam and from him all the generations of the earth have emerged.
Naturally, we all have one forefather, Adam. And when he chose to sin, he corrupted his nature of innocence, for he died the day he accepted sin into his life and consequently into this world.
Now as sons and daughters came forth from the seed of Adam, they all came forth with the corrupted sinful nature, "so death passed upon all men, for that all have sinned."
We all came forth from our mother's wombs fashioned in sin. Our spiritual and natural genetic order formed after sin, the body completely dead in sin.
Behold, I was shapen in iniquity; and in sin did my mother conceive me. Psalm 51:5
So the apostle's argument here is that, we are sinners by birth and not by commission. We inherited sin from Adam, and many who will not accept God's remedy will go to hell whether they never believed they were sinners or not.
If they have lived all their lives comparing themselves among themselves, seeing themselves better than their neighbors thus blinding themselves with their own understanding of goodness, and holding on to religious beliefs without accepting a new spiritual ancestry, many will be surprised to burn in the fire on the last day.
As it is written, There is none righteous, no, not one: Romans 3:10
There is a clear way out of sin. God has always loved man and has been relentlessly pursuing us. Many think the moment Adam sinned and took upon himself the sin nature, God just dumped him and began counting his sins against him, no beloved.
(For until the law sin was in the world: but sin is not imputed when there is no law. Romans 5:13
Even though Adam and his sons now took upon themselves the sinful nature and accepted the decree of the father concerning eating the tree of knowledge of good and evil which was death, God did not immediately impute sins to men, an announcement of his true character of love.
For instance, Cain killed Abel and God protected and extended mercy to the first murderer (Ge 4:9-15). The above verse tells us clearly that it took 2000 years before God began imputing sin to man, for from Adam to the law was 2000 years.
But what about the days of Noah? What about Sodom and Gomorrah?
Remember, when God created the earth he gave man dominion, the right to exercise authority over the earth which man turned and handed over to Satan when he obeyed him (Romans 6:16.)
Know ye not, that to whom ye yield yourselves servants to obey, his servants ye are to whom ye obey; whether of sin unto death, or of obedience unto righteousness? Romans 6:16
So before the coming of the second Adam (Christ), no man had authority to cast out devils. This is why you will never find anywhere under the old testament where a demon was cast out. It was when Jesus came that he announced;
Now is the judgment of this world: now shall the prince of this world be cast out. John 12:31
So for God to preserve a godly seed through which Christ would come, God out of love, in his plan to redeem the whole human race would cut off the nations possessed with pervasive spirits, homosexual devils and all sorts of unclean spirits Satan was using to corrupt God's redemptive plan.
Since there was no one with the right to cast out a devil, God's acts of judgment were rather acts of love to preserve for him an un-possessed or rather a godly lineage through which Christ would come and redeem us all.
So of a truth; "For until the law sin was in the world: but sin is not imputed when there is no law."
However, when the law came and righteousness was demanded from men fashioned in sin, man's desire to become like God through his strength was given an opportunity, but man's goodness couldn't measure up so the wrath of God was loosed over the sins of men.
But something happened. The son of God, found a godly woman from the seed of David, came forth through her, went to the cross and died redeeming us from the curse and bondage of the law, set us free to enjoy the undeserved, unearned, and unmerited favour of our God today.
When we receive the love of God by accepting his son Jesus, we enter God's realm of no imputation of sin. This love the father has longed to pour out upon us from the beginning of the world.
Confession
Blessed Father, Thank you for the privilege you have given me to be born again into your family. I am born of God; I have left the ancestry of the curse of sin into the family of righteousness and glory.
I live in Zion where daily I enjoy grace upon grace, blessings upon blessings, one level of glory to the other. My body prospers in divine health, my soul enjoys divine peace and my spirit is consistently in communion with my father. Praise God for Jesus.
Prophetic Insight
In an encounter with the Lord, I heard "I have your hand in mine, so do not fear; my hand of justice, power, victory, and salvation is drawing you up over the obstacles step by step. Everywhere you turn my helping hand is providing the victory. Only be strong and assured in my salvation.
All those that rise against you rise against me, shame and confusion is their portion, but I am your portion. All those that strive against you are altogether a vain thing, but you have I held close with my arm of strength. Saying to you, I am upholding you with the right hand of my righteousness, you will not fall but move from victory to victory."
Fear thou not; for I am with thee: be not dismayed; for I am thy God: I will strengthen thee; yea, I will help thee; yea, I will uphold thee with the right hand of my righteousness. Behold, all they that were incensed against thee shall be ashamed and confounded: they shall be as nothing, and they that strive with thee shall perish. Isaiah 41:10-11
Blessings in Christ,
Pastor Jahfas Victor Ahua
Living Hill Christian Church.