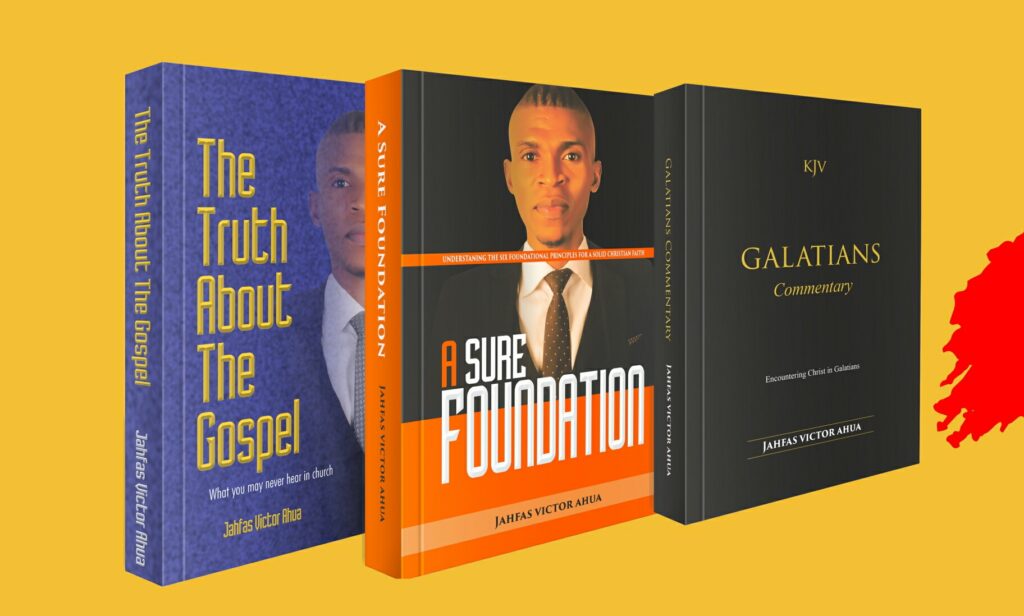 Dear friends and partners,
Thank you for being a part of this ministry. Your love and support have been a great source of encouragement to us.
We are blessed to have you connected to this ministry.
God gave a vision to restore the earth with the gospel of his grace. It is our outmost desire that every Christian live the supernatural life God has ordained for them.
What you need is knowledge. What destroys us is lack of knowledge (Hosea 4:6). However, through knowledge shall the justified in Christ delivered.
An hypocrite with his mouth destroyeth his neighbour: but through knowledge shall the just be delivered. Proverbs 11:9
This is why the Holy Spirit has inspired us to put down materials that will help you know God better and enjoy his love and grace. These books are:
~ A Sure Foundation
~The Truth About The Gospel
~Encountering Christ in Galatians (Galatians Commentary)
These resources will build your faith and empower you to walk in the promises of God. We have put together this Mentorship School: Grace Bible College to help you walk in the supernatural life of Christ. Here these books are available for a love offering into the ministry.
You can Vividly check these books out here: Books Store
Please note that we do not intend selling our resources, however, there is a cost of producing these resources. This is why we ask for an offering of absolutely any amount to help us continue with the good work of Jesus.
So for your love gift of any amount into God's work here, I will send you all three of these books in PDF format. Your growth means more to us.
You can give here: Click >> Donate
But if you cannot afford giving to us just anything at all, you can write to us and I will send you all three books free of charge.
With Love and blessings in Christ,
Jahfas Victor Ahua
Living Hill Christian Church