Royal Life
Daily Devotional & Prophecy
July 7, 2020.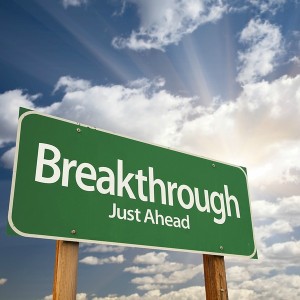 Expect Great Favour
Things are getting more excited in the spirit. It is a season of breakthroughs.  In this season many people are going to be shifted to the next level by the favor of God. They will totally leave where they used to be to a different level for the advancement of kingdom of God.
I prophesied on 22 April, 2020 that in the next three months God is exceeding the expectations of many. This is the final month of the three months I prophesied. I heard a similar word even this morning. I don't know what area you are seeking breakthrough in but watch as God exceeds your expectations this month.
There is something as hope differed which sickens the heart.  Many times when God gives us promises we may keep hoping and waiting until if we do not hope the right way, we are in danger of entering into heart problems.
There is a right and a wrong way to hope for things even if God has promised them. What keeps us in bondage are not actually big things most times, small things if we do not learn how to overcome them may be our biggest chains. What I am about to share I have suffered from it too, but I found a way out and now I hope it blesses you.
Now  look at this;
Hope deferred maketh the heart sick: but when the desire cometh, it is a tree of life. Proverbs 13:12
No one is above this, if you do not know how to overcome a deferred expectation. Your heart will always fail. When what you desire does not come to pass at the time you desire it, your heart will always fail you, except you understand how to overcome.
Now let me give you an example; when I began praying for the sick, my desire was to see every one healed. So now, at the beginning, I would pray for people without seeing any change some days. I knew I am called into the healing ministry but I was not seeing the desired results in most cases. After praying for people without results I would go home depressed. Then the next time I see results my heart would be awakened. 
Then I began to seek for a way to stabilize my feelings whether I see instant healing or not. 
 The Lord taught me through the story of Abraham. If there ever lived a man who was supposed to be heart sick through hope deferred, I would suggest Abraham. Abraham suffered from hope deferred, never knowing when the promise of a son would come to pass in his life until one day God appeared to him and gave him a final solution. A solution that would keep his heart steady if he sees a son or not;
After these things the word of the LORD came unto Abram in a vision, saying, Fear not, Abram: I am thy shield, and thy exceeding great reward. Genesis 15:1
The last part says "I am thy shield, and thy exceeding great reward."  Now God gave himself to Abraham as his reward. Abraham's reward was not just a son, but God himself was his reward. Whatsoever Abraham would do his reward or result would be God.
Then God began to teach me, your reward is not a healing, your reward is not fifty people accepting Christ in a service. Whatsoever you do, leave the natural, for I am your reward. If you are satisfied with me as your reward, your heart will never be sick for I change not. Yesterday I am your reward, today I am your reward, tomorrow I am still your reward.
Now, I do not set a target, my target is God. I do his will and expect only him as my reward. So when things don't go the way we think should go in the natural, I am satisfied with him as my result. But I have found out that, there are more results this way than any other, because God in turn is the manifestation of every thing. 
This can be applied to business, to any area of your life. Whatsoever you do, whatsoever is promised to you, whether it comes to pass or not, you can rest in the fact that you already have your reward. Christ our all, Christ our reward.
In an encounter with the LORD this morning I heard "expect great favour for the advancement of my kingdom "
Thou shalt arise, and have mercy upon Zion: for the time to favor her, yea, the set time, is come. Psalm 102 :13
And again;
Let them shout for joy, and be glad, that favor my righteous cause: yea, let them say continually, Let the LORD be magnified, which hath pleasure in the prosperity of his servant. Psalm 35:27
Blessings in Christ,
Pastor Jahfas Victor Ahua
Living Hill Christian Church.