Royal Life
Daily Devotional & Prophecy
October 6, 2020.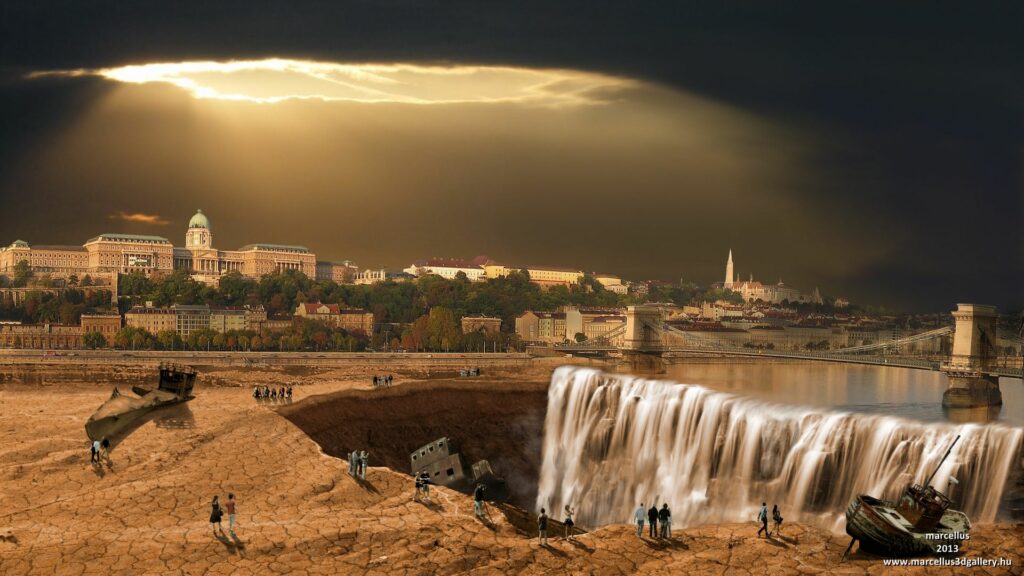 Glory is Already Your Portion
Yes, Gleanings from the Book of Galatians.
We saw from our last discussion, how the apostle Paul declared to the Galatians that they were called into the grace of Christ, they did run well when they were running their Christian race under the grace of God. But they were now being hindered, being persuaded to fall back to the keeping of the law to which the apostle declared that persuasion is never from God.
Then we hear;
Galatians 5:10
I have confidence in you through the Lord, that ye will be none otherwise minded: but he that troubleth you shall bear his judgment, whosoever he be.
Observe the statement "I have confidence in you through the Lord"
The apostle never stops at "I have confidence in you" to which no man ought to. We never are admonished to put confidence in the arm of the flesh – for there is nothing good in man to put faith in. Rather he goes on to lay the bases of his confidence that it was "through the Lord"
He put confidence in the work of Christ upon them knowing fully well and;
Philippians 1:6
Being confident of this very thing, that he which hath begun a good work in you will perform it until the day of Jesus Christ:
People's lives have been shattered by others they have trusted. Thinking so and so person will never do this or that to me. The word of God declares there is nothing good in man( Romans 7:18) and cursed be anyone that puts confidence in the arm of the flesh (Jeremiah 17:5). To run away from the curse, put no confidence in man but God.
It may shock you to hear this, but I do no trust even my wife. I didn't get married to her because of my love for her nor because I had confidence in her. No! never!
I got married to her because the Lord spoke and led me to her, hence, my confidence is in the Lord, that he which began this good work will perform until the day of Jesus Christ.
I am so aware that whatsoever is born of God overcomes the world. Because my confidence is in God, I have shut the door to speculations and suspicions which destroy marriages faster than a virus. Everything outside of light I cannot accept for I dare not think God will ever fail.
This can be applied to all endeavors. Confidence in God to keep his creation and not confidence in the potentials or qualities of creation. That's a little diversion though.
Then we hear"but he that troubleth you shall bear his judgment, whosoever he be"
Many people take it lightly to speak against the preaching of the gospel of God. The revelation of the free grace of Christ. They are unlearned in matters of doctrine, they are not called to be teachers, yet they are unafraid to criticise, trying to unsettled the souls of those resting in the grace of Christ.
This is dangerous as you can see the apostle speaking above. There is a judgment from them Lord against all those involved in this demonic persuasion. Those troubling the pure waters of the sanctuary at the risk of being accursed;
Galatians 1:6-8
I marvel that ye are so soon removed from him that called you into the grace of Christ unto another gospel: Which is not another; but there be some that trouble you, and would pervert the gospel of Christ. But though we, or an angel from heaven, preach any other gospel unto you than that which we have preached unto you, let him be accursed.
To be made a custodian of the oracles of God, the mysteries of the gospel is not something which comes easily. You must study to show yourself approved unto God first, before coming out to proclaim your convictions, or else, you may just be in danger of God's Judgment.
The letter kills! You can't read the Bible ordinarily then expect to have revelation of scripture. You must be authorised by the Spirit. The portals of revelation must be opened unto you, if not, all you will ever see in scripture will be Moses. In other not to deny Jesus, you will certainly say yes, we are saved by grace, but Moses is the way to life and blessings now. He will teach us to live holy for the grace of God is not sufficient to teach us to deny ungodliness, living soberly in this world.
The gospel is simple but not easy to understand, we ought to pray for the Spirit of understanding to be able to understand how to rightly divide the word of truth. If not, we will be wrestling with the gospel Paul spearheaded to our own destruction;
2 Peter 3:15-16
And account that the longsuffering of our Lord is salvation; even as our beloved brother Paul also according to the wisdom given unto him hath written unto you; As also in all his epistles, speaking in them of these things; in which are some things hard to be understood, which they that are unlearned and unstable wrest, as they do also the other scriptures, unto their own destruction.
As you can see stated above, matters of doctrine are simple but very hard to understand. We are not to be hasty as others, we are to be skilled in the doctrine of righteousness.
You beloved are not like them, we have been given the grace to understand these truths many struggle with. We are steadfast and we will never allow ourselves to be led away by the error of the wicked;
2 Peter 3:17
Ye therefore, beloved, seeing ye know these things before, beware lest ye also, being led away with the error of the wicked, fall from your own stedfastness.
For we are called into the grace of Christ, here we will ever remain. We will continue to take root downward in the knowledge of the Lord and to bear fruit upward, growing richly in the grace of God, to him be Glory even for ever, Amen!
2 Peter 3:18
But grow in grace, and in the knowledge of our Lord and Saviour Jesus Christ. To him be glory both now and for ever. Amen.
In an encounter with the Lord, "I saw a Christian, he had written an exam before and made very good grades. But I saw him return to the same institution to write the same exams he had already written and had passed very well to which he was all ready a graduate.
But this time, I saw him more relaxed, he cared nothing much, being very joyful, fear was out, anxiety was out, he felt as though he was just doing it for fun, knowing wiyhin himself it was already fulfilled.
I was led by the Spirit to;
Ephesians 1:11-12
In whom also we have obtained an inheritance, being predestinated according to the purpose of him who worketh all things after the counsel of his own will: That we should be to the praise of his glory, who first trusted in Christ.
Then the Lord said,"My beloved soldier, what you see is just a trial, I have already given you the inheritance. I have already predestined you for greatness.
My purpose for you is immutable, in my will you have already obtained the inheritance. I AM only working all things in your life after the counsel of my own will.
Now, in my purpose for you, be careful for nothing, kick out fear, kick out anxiety, welcome in my Joy, knowing fully well glory is already your portion, for I have created you to be for the praise of my glory."
Blessings in Christ,
Pastor Jahfas Victor Ahua
Living Hill Christian Church.