Royal Life
Daily Devotional & Prophecy
August 28, 2020.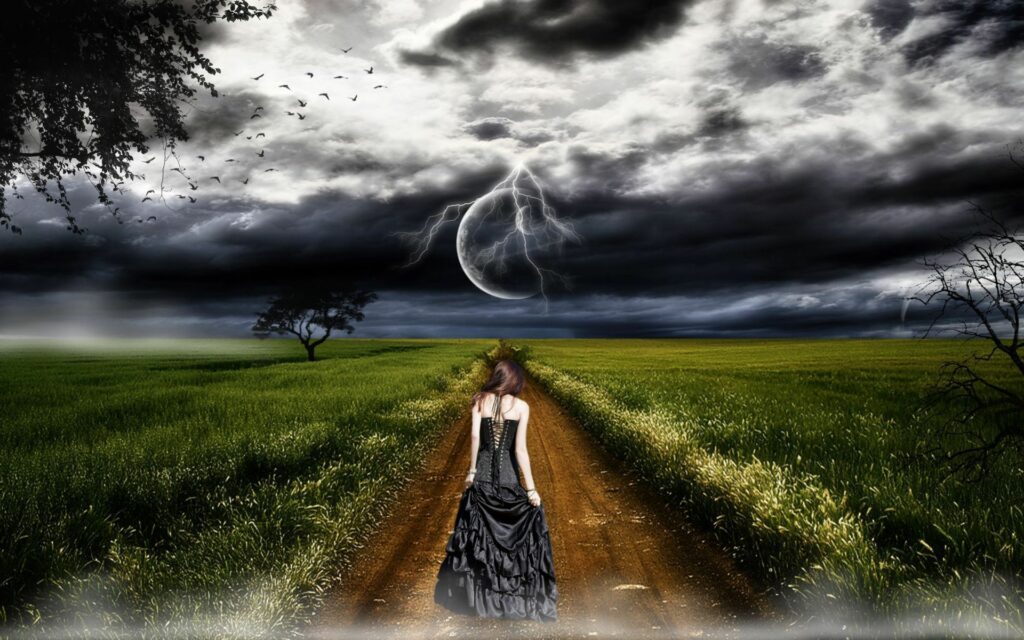 Keep Proclaiming and Preparing, for Your Gift Comes
The kingdom is growing, but the How is taken away from us. If we are to look at how things are going to come into formation for the fulfilment of God's word, it is clearly not possible to discern at the moment. The kingdom is manifesting but not by observation.
Yes, gleanings from the Book of Galatians. We saw from our last discussion that going back to earn righteousness by the law is living in utter foolishness and a life under bewitchment as the apostle Paul clearly declared.
Galatians 3:1-3
O foolish Galatians, who hath bewitched you, that ye should not obey the truth, before whose eyes Jesus Christ hath been evidently set forth, crucified among you? This only would I learn of you, Received ye the Spirit by the works of the law, or by the hearing of faith? ]Are ye so foolish? having begun in the Spirit, are ye now made perfect by the flesh?
I was under this bewitchment in my early Christian walk. I was thought you are saved by the grace of Christ but to be used of God, you have to be good enough for God to use you. I had so much desire to be used of God.
I was taught you have to be perfect, if you desire God to use you. When you do good God blesses you, when you do bad God curses you. You won't sees miracles if you are not perfect. God won't move on your behalf if he sees any spot on you. The Holy Spirit will leave you if you sin.
I had begun the race all in the Spirit. I received the Spirit of Christ, was born again but now I thought I was to be made perfect by the flesh. I thought works were the way to perfection.
I wanted to make myself perfect so God could use me. I didn't know I was being foolish and walking under religious bewitchment. I started destroying everything I had that maybe one way or the other it may not perfect before God's.
First I went back to when I was born, looked at by birth certificate and found some fault with it and I destroyed my birth certificate. As I write this to you right now what I use is an affidavit.
I began right from my bed, I burnt all my bed sheets, I burnt all my pictures, all the gifts people gave to be while I was an unbeliever that I thought may not be spotless, I burnt them. I took my car and gave out gave out to someone close, thinking I couldn't use what I got from my past life. Since I was a sinner, it was also contaminated with sin.
Oh the devil had a show of me. I kept burning things and destroying everything I could possibly think I had while I was an unbeliever. Now it was remaining by school certificates. At this time I had graduated from the university and was serving my nation in the National Youth Service Corps program in Nigeria.
I left the state I was serving in and traveled miles to my state, went straight to my pastor to submit my documents and retire from the National Youth Service Corps since there was no way as an unbeliever I would have done all things from my nursery to university spotlessly.
My pastor as of then looked at me and said since I had brought the matter before the church and confessed I was forgiven that I should return. But I was not satisfied.
The devil kept telling me how can God bless you with this kind of certificate?
How can God use you now?
You will never be used by God. I would wake up in the morning and keep confessing my sins at every wrong thought, everything I saw that was negative, I would confess hundreds of times before the night would come. And when I was about sleeping I would confess and then ask God to take my life so I wouldn't wake up the next day to break his law. I kept on living like this until I became tired and began to ask some questions.
I began to look at my life, how free I was as an unbeliever. But now that I am saved, even when I do good since I am not perfect, it doesn't meet up and I am just getting deeper and deeper into to condemnation everyday.
Now I wanted to live the the Christian life for those who can and go back to my old way of life. Instead of a life of freedom this was rather bondage.
And this is what happens to many who come to Christ genuinely but the power of the law pulls them back to the world. The law rather hinders people from following God by empowering sin.
1 Corinthians 15:56
The sting of death is sin; and the strength of sin is the law.
I do not understand how many people read their Bibles but it says above that the power of sin is the law.
The law empowers sin when you look to it for justification. When you want to be perfect by works, sin is empowered in your life. The law does not minister righteousness unknown to many. The law ministers death, not righteousness.
2 Corinthians 3:7
But if the ministration of death, written and engraven in stones, was glorious, so that the children of Israel could not stedfastly behold the face of Moses for the glory of his countenance; which glory was to be done away:
What is it that was written and engraven in stones? The Ten Commandments.
Some think when you talk of the law you are talking of the ceremonial laws. But that is false. The Ten Commandments, when you look to them to be righteous after you have received Jesus they minister death to you.
This was my case. The law ministered death to my relationship with the Lord, and I began to reason in my mind, maybe I should just turn back from following the Lord for i was seeing no meaning to all of it. I gave away everything, my entire old way of living but yet I was not qualified, I was daily living in guilt.
As these thoughts ran through my mind, I turned my Bible open one day and straight way the Holy Spirit led me to Galatians three. The Lord began to speak to my heart.
You foolish Jahfas, who has bewitched you that you should not obey the truth? You have clearly seen in my word that I have died for you, washing you clean from all your sins by my blood.
Now tell me my son, how did you receive me?
Was it by works or you heard I paid the price and you believed?
I said Lord, I heard, believed and confessed you and received your Spirit.
Then he said, If that was how you received salvation. What makes you think you can now turn around and ear salvation that you already have by works?
I have already given you all things. When you received me you received everything. I am salvation. I am everything. Going back to earn me is foolishness and a doctrine of the devil.
As you have received me, continue in me and not in your works. Continue walking in me, looking to me for all things the same way you started.
Colossians 2:6
As ye have therefore received Christ Jesus the Lord, so walk ye in him:
The same way you received me, even so, now walk in me.
From that day I began to shout looking at the scriptures. Scriptures began to open up to me like a fountain of water. I became literally crazy about Jesus. I felt that was the day I was truly born again. Here was I trying to run off and here I encountered my saviour
Oh words can't explain. I began to take whole days just reading the scriptures. I couldn't let go of the word even for a moment until now that I write this. I became addicted to God's word. And I do not desire to be set free.
Now what I wanted to earn by works has come to me as a free gift by Christ. Instead of becoming more sinful since I have let go of the law, I am being transformed into the image of Christ daily.
Recently my wife sent me a text saying "I am so proud of the man God is turning you into"
Anger, resentment, fault finding, bitterness, envy, jealousy, and what have you, are being swallowed up by my daily looking to Jesus and discovering how much I am loved.
I am today bearing fruits unto Jesus. I have found a new way to bear fruit and that way is Jesus and not by the law. Not by works. All glory to God.
Philippians 1:11
Being filled with the fruits of righteousness, which are by Jesus Christ, unto the glory and praise of God.
I will daily look to Jesus, for there lies my hope and righteousness. I have come to understand by scripture and experience that there is nothing good in me.
But I am convinced that my God has already qualified me for every good work. As I look to him I am changed into the same image from glory to glory by the spirit of the Lord.
2 Corinthians 3:18
But we all, with open face beholding as in a glass the glory of the Lord, are changed into the same image from glory to glory, even as by the Spirit of the Lord.
In an encounter with the Lord, I saw a child of God as she was expecting a gift. The Chances of her receiving this gift were very slim from her perception. It looked as though it was impossible and it could only take a miracle to have her gift.
But as I saw her wait, suddenly I saw the Lord appear with her package, the enemy was there desiring to lay hold on it, but the Lord completely ignored him as he began setting up the place for her to enjoy this gift.
I was led to:
Isaiah 62:8-11
The LORD hath sworn by his right hand, and by the arm of his strength, Surely I will no more give thy corn to be meat for thine enemies; and the sons of the stranger shall not drink thy wine, for the which thou hast laboured: But they that have gathered it shall eat it, and praise the LORD; and they that have brought it together shall drink it in the courts of my holiness. Go through, go through the gates; prepare ye the way of the people; cast up, cast up the highway; gather out the stones; lift up a standard for the people. Behold, the LORD hath proclaimed unto the end of the world, Say ye to the daughter of Zion, Behold, thy salvation cometh; behold, his reward is with him, and his work before him.
Then the Lord said, "By my right hand I have sworn, By my power I have sworn, I will no more give your provision to your enemies.
Whatsoever is meant for you am bringing it to you now by my power. The enemy will not touch that to which I have ordained for you.
The fruits of your labour you will eat. You Will gather all your harvest and make a feast before your God.
Do not be afraid, this is my oath upon you. As I do not change so this will never change.
Prepare, look expectantly, keep proclaiming and Preparing, for your gift comes, your salvation arrives. My reward and work I bring for you my child."

Blessings in Christ,
Pastor Jahfas Victor Ahua
Living Hill Christian CHurch