Royal Life
Daily Devotional & Prophecy
November 27, 2020.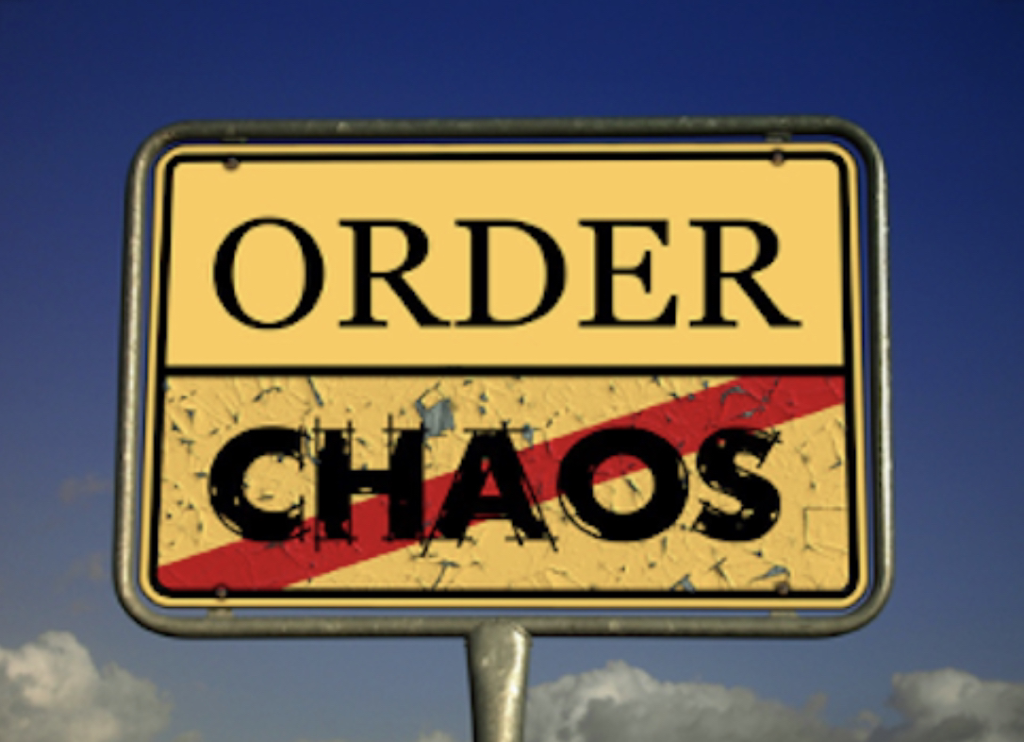 Live in Peace with Them
Yes, Discovering Christ in Ephesians.
We saw in our last discussion that we are sealed with the promised Holy Spirit who is guaranteeing our inheritance. He is the seal of ownership, guaranteeing our Security and Destiny.
Then we hear the apostle continue with something very important and pivotal in the Christian faith;
Wherefore I also, after I heard of your faith in the Lord Jesus, and love unto all the saints, Ephesians 1:15
He now commends these church, they were born again, baptised in the the Holy Spirit and here the apostle says he heard of their "faith in the Lord Jesus, and love unto all the saints"
These were not nominal Christians but very active ones. Their faith in the Lord and their love to the brethren were news that traveled even to the apostle. This people were called faithful Christians walking in the love of God, keeping the Lord's new commandment loving one another.
A lot of us pastors would end here. We would think being faithful and loving others is enough. As much as being faithful and loving others is key, there is something God desires of us which satisfies us and impacts his kingdom better.
The apostle, a wise master builder knew this, thus he did not leave these believers at a level of just exercising faith and love but went on to;
Cease not to give thanks for you, making mention of you in my prayers; Ephesians 1:16
First, he thanked God for them, then we hear him continue a work in prayer for them "making mention of you in my prayers" this is not a one time prayer but a consistent prayer request, for he did not say I made mention but "making mention of you in my prayers."
This must be something serious, you are baptised in the Holy Ghost, your faith is commendable, you are a lover of the brethren, what else?
That the God of our Lord Jesus Christ, the Father of glory, may give unto you the spirit of wisdom and revelation in the knowledge of him Ephesians 1:17
The Greatest thing in Christianity is knowing God. This does not come by academic intelligence nor intellectual power but by the spirit of revelation. Which is why the apostle prays "may give unto you the spirit of wisdom and revelation in the knowledge of him"
Why do we need to know Christ?
For in him dwelleth all the fulness of the Godhead bodily. Colossians 2:9
When the Spirit of revelation comes, he unveils to us the unsearchable riches of Christ.
This is where we know — Who we are in him, What we have in him, and What we can do in him.
To be saved is an awesome thing, it is totally incredible but to Not know Who you are in him, What you have in him, and What you can do in him is to be altogether destitute of his will.
Every Christian has a calling where all we have, all his riches for us are kept. When you know him, your reality is revealed, you find your purpose an therein lies the empowerment to accomplish what God has created you to do.
This is why we hear the apostle pray;
The eyes of your understanding being enlightened; that ye may know what is the hope of his calling, and what the riches of the glory of his inheritance in the saints, Ephesians 1:18
O' there are riches in the saints, treasures untold, there is a wealth eye has not seen nor ear heard reserved for the saints, but the pathway to this life of spiritual and emotional satisfaction is the understanding of his calling.
Observe it does not say your calling but "his calling" his plan for you in his redemptive purpose.
When we live disorderly, throwing at it and missing it all the time. When we are not working worthy and not bearing fruits, it is because we have not understood God's will for our lives.
Paul never left the Christians at just having faith in Christ and loving others. He would keep on praying that the spirit gives them the revelation of what God has called them to accomplish, that is the full knowledge of who they are in Christ, what they have in Christ and what they can do in Christ.
For this cause we also, since the day we heard it, do not cease to pray for you, and to desire that ye might be filled with the knowledge of his will in all wisdom and spiritual understanding; Colossians 1:9
Why would the apostles take much burden to pray concerning the will of God for Christians whom he would first commend their faith and love? Why is this important?
The reason being;
That ye might walk worthy of the Lord unto all pleasing, being fruitful in every good work, and increasing in the knowledge of God. Strengthened with all might, according to his glorious power, unto all patience and longsuffering with joyfulness; Colossians 1:10-11
To be committed to God where even if there is no one with you, you are still ready to do the right thing. Where you work worthy unto the Lord in everything, being pleasing unto him.
Where your life bears fruits, everything you lay your hand on bears fruits, where God is daily increasing you in his knowledge so you would be able to withstand the attacks of the enemy.
O' where you are strengthened with all power, where even though you face trials you are able to suffer long, to be patient and joyful, all these come only in the discovery of God's will.
I believe the Lord is bringing the church back to where we will become purpose driven.
Many of us are just existing, living for ourselves. This is why most times we ask and not receive for many times all we want to do is to spend on our needs and not on God's purposes.
To live a life without the purpose of God is utter foolishness. Everything we do outside of God's will shall burn, only what the Lord commands us to do will endure:
We would be unwise and foolish not to discover his will for our lives. We ought to work circumspectly, spending the little time we have towards the achievement of his purpose. This was the mind of the apostle for these believers;
See then that ye walk circumspectly, not as fools, but as wise, Redeeming the time, because the days are evil. Wherefore be ye not unwise, but understanding what the will of the Lord is. Ephesians 5:15-17
You see, there is actually no time, if the Lord returns at this moment, will he say to you well done my faithful servant? Or you are going about chasing your own dreams?
When you talk of purpose and calling many think its for pastors and other preachers. Paul was praying for the saints not pastors.
Everyone one born of God has a divine purpose upon his life. It could be in the media, it could be in leadership/governance, it could be kingdom financing, it could be Christian education, it could pastoring etc. All these are ministries God has called many to.
You can only be satisfied if you know for sure you are doing what God called you to do, for there he has reserved your fruitfulness in life.
Then the apostle continues to revealed the riches that are in the knowledge of this call:
And what is the exceeding greatness of his power to us-ward who believe, according to the working of his mighty power, Which he wrought in Christ, when he raised him from the dead, and set him at his own right hand in the heavenly places, Far above all principality, and power, and might, and dominion, and every name that is named, not only in this world, but also in that which is to come: And hath put all things under his feet, and gave him to be the head over all things to the church, Ephesians 1:19-22
In the knowledge of the riches of his calling lies the discovery of the exceeding greatness of God's power towards us.
Here the resurrection power of God is revealed and experienced, the name of Jesus which is above every other name and his authority and victory where he has subdued all things and has put them under his feet, where he is head over all things to the church is unveiled to us and we receive and exercise this authority.
For we are the fullness of him that fills all things:
Which is his body, the fulness of him that filleth all in all. Ephesians 1:23
Beloved I have written this not to condemn anyone but to rather provoke the dearly loved to good works!
PRAYER
Father I thank you for the faith and love I have realised in Christ. Lord I ask that you give unto me the spirit of wisdom and revelation in the knowledge of Christ.
That the eyes of my understanding being enlightened, that I may know the hope of your calling, that I may be filled with the knowledge of your will for my life in all wisdom and spiritual understanding.
I know you did not create me to barely earn a living, but you have a divine purpose upon my life which will impact my generation and expand your kingdom.
Help me to know my inheritance in you: who I am in you, what I have in you and what I can do in you.
That I may become fruitful in every good work, filled with fruits of righteousness and abounding in the joy of the Lord Jesus Christ. Amen!
In an encounter with the Lord, "I saw a child of God being attacked, I saw how the enemy had inspired even your loved ones to be up against you!
But I saw you escape, I saw as the Lord stood beside you leading you out of the midst of all these assaults.
Then finally he turned and said to this believer "Live in Peace With Them"
I was led to:
Recompense to no man evil for evil. Provide things honest in the sight of all men. If it be possible, as much as lieth in you, live peaceably with all men. Dearly beloved, avenge not yourselves, but rather give place unto wrath: for it is written, Vengeance is mine; I will repay, saith the Lord. Romans 12:17-19
Thou hast caused men to ride over our heads; we went through fire and through water: but thou broughtest us out into a wealthy place. Psalms 66:12
The Lord said "My Child, you are dearly loved by your father which is why the enemy hates you. But know this my Child, I live in you, my life is yours, by my hand I am holding you up above these arrows.
Therefore do not be disheartened, recompense no man evil for evil, avenge not yourself for I have already made you greater than a conqueror. Watch me restore.
Know that you dwell in my love, know that you are the child of My love and live in peace with them.
Do not war after the flesh for no flesh is against you but the devil. Therefore, overcome evil with good for I am holding your hand and leading you to a wealthy place.
Blessings in Christ,
Pastor Jahfas Victor Ahua
Living Hill Christian Church.