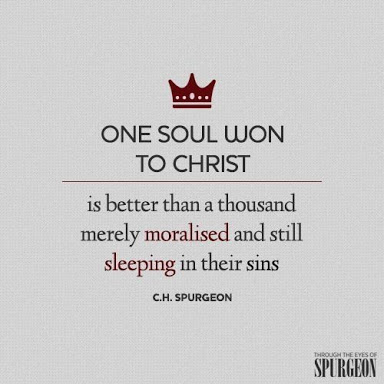 God's Grace in Romans
Justified Freely
We saw from our last discussion that the Jew and Gentile alike are under sin, that the law was not given to make man holy, but to make all the world guilty before God.
That no man is justified by the law, for by the law is the knowledge of sin and not the knowledge of the righteousness of God.
Then we hear the apostle continue;
But now the righteousness of God without the law is manifested, being witnessed by the law and the prophets; Romans 3:21
The apostle, after showing the failure by the Jew and Gentile in attempting to be justified before God in their various ways, now goes on to show everyone God's way of justifying mankind.
"now the righteousness of God —without the law is manifested,"
Observe the above verses carefully, God's way of justifying men has nothing to do with obedience to the law. It has nothing to do with your performance.
God has made manifest his righteousness without the law. The law and the prophets are only witnesses to God's righteous work in freely justifying sinners.
Then the apostle continues;
Even the righteousness of God which is by faith of Jesus Christ unto all and upon all them that believe: for there is no difference: Romans 3:22
Observe the statement "even the righteousness of God which is by faith of Jesus Christ." Right relationship with God comes by believing in what Jesus did for the sinner — before and after salvation.
When we put faith in Jesus' death and resurrection for us, the gift of righteousness — comes to us and upon us all without respect of persons.
Notice this statement "unto all and upon all." It does not say 'from all and in all.'
This righteousness comes from God to us all and covers us all (Proverbs 3:10). Whether gross sinners or sensible sinners.
For all have sinned, and come short of the glory of God; Romans 3:23
You may never have murdered, cursed, committed any sexual or immoral sin, but we all have sinned and have come short of the glory of God.
We have sinned in Adam, are guilty by his sin, polluted with it, and condemned for it; we all are sinners in ourselves. This is the case of the entire world.
We saw the glory of God in the face of Jesus, and all humanity is short of that glory. Actual sin, and sins of both omission and commission are upon us all.
Many a time when we hear about sin, we are quick to think of only the sins we commit. However, failing to do that which is good when we know it is good is also sin and the wages of all sin is death.
Therefore to him that knoweth to do good, and doeth it not, to him it is sin. James 4:17
Passivity or negligence is sin. Making disciples of all nations is a command from Jesus. However, many of us that see ourselves as being holy and good know this is good and God's command, but we do not do it physically or financially.
Many of us do not realize that unbelief is sin. Anxiety, worry and doubting are manifestations of unbelief, proving that we are not in faith. But whatsoever is not done in faith is sin.
And he that doubteth is damned if he eat, because he eateth not of faith: for whatsoever is not of faith is sin. Romans 14:23
Many of us live in fear of sickness, men, and death which the word declares the fearful will burn in hell fire.
But the fearful, and unbelieving, and the abominable, and murderers, and whoremongers, and sorcerers, and idolaters, and all liars, shall have their part in the lake which burneth with fire and brimstone: which is the second death. Revelation 21:8
There are no good sinners and bad sinners. We have all sinned and have come short of the Glory of God. But we hear;
Being justified freely by his grace through the redemption that is in Christ Jesus: Romans 3:24
Glory to God. The cause of God justifying sinners is nothing but his love and free favour manifested through Christ Jesus.
The cause is the love of God, the method is the death of Christ, and the objects are sinners and ungodly men.
Through Christ we are redeemed from sin and it consequence which is death in all its forms (sickness, poverty, fear, depression, strife, failure).
Today Christ has redeemed us from sin and death having justified us freely by his blood.
We are accepted in the beloved, and all the blessings of grace are ours in Christ Jesus.
Confession
Father I thank you for your love and grace to me and upon me. Through your redeeming work I am rid of all imputations of sin, sickness and disease, lack, fear and every work of darkness.
I am a product of the love and grace of God. I am united to Christ and completely covered in his righteousness. A child of God with power! Hallelujah!
Prophetic Insight
In an encounter with the, I saw "deliverance."
Then I heard "I am with you, I have not given you to the will of the enemy, so do not accept what you see as coming from me. This is not my good, acceptable and perfect will for you.
Don't be weary, get up and resist the devil and he will flee from you. I have already delivered you, the gates are wide opened ahead of you.
Brace up, rise up and move steadily in faith, for your victory is right before you!
Submit yourselves therefore to God. Resist the devil, and he will flee from you. James 4:7
Blessings in Christ,
Pastor Jahfas Victor Ahua
Living Hill Christian Church