Royal Life
Word & Prophecy
November 3, 2020.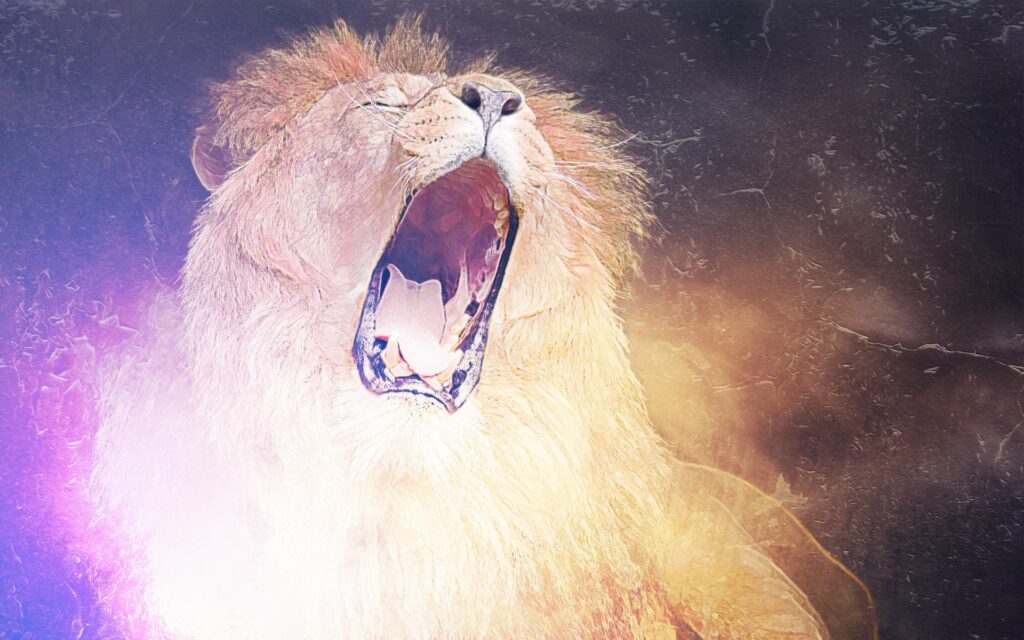 "Open Doors!"
Yes, Gleanings From The Book of Galatians.
We saw in our last discussion how Paul admonished us not to be weary in welling doing, for we shall reap if we faint not.  There is no giving up for the Christian, our hope will never fail us.
Then the apostle continues by drawing the attention of the Galatia churches to something for them to weigh;
"Ye see how large a letter I have written unto you with mine own hand,"   Galatians 6:11.
We have been observing, right from the first chapter of this book to this point, that the Grace of God is the content of this entire letter the apostle wrote to the Galatians.
Hence, he seems here to draw their attention to the prolixity of the letter.
They had known what a busy man he was, and knowing that most of his letters were not written by his own hand but dictated to his coworkers.  By the above verse he wishes to intimate them of the weight of the issues discussed herein.
Their turning away from The Grace of Christ to the works of the flesh for justification, was not a mere issue but a weighty one, for they were denying Christ by their works, making his work vain through their going back to Judaism.
Thus, the sacrifice Paul made was to assure them of his love and to deeply reveal to them the error they were in.
Then we hear the apostle continue;
"As many as desire to make a fair shew in the flesh, they constrain you to be circumcised; only lest they should suffer persecution for the cross of Christ,"   Galatians 6:12.
Observe carefully this statement "As many as desire to make a fair shew in the flesh…"
It is just a show, their is no reality in it.  Many a people desire popular applause, eye service, they desire to make themselves distinguished from others, therefore they hide under a false zeal by putting on a false cloak of perfection through their observation of the works of the law.
The apostle calls all of that a show, there is no reality in it. It is all done to win favour and acceptance in the eyes of men.  This is why we must be spiritual to discern for we all are accepted before the tribunal of God by faith alone in Christ Jesus.
"Knowing that a man is not justified by the works of the law, but by the faith of Jesus Christ, even we have believed in Jesus Christ, that we might be justified by the faith of Christ, and not by the works of the law: for by the works of the law shall no flesh be justified,"   Galatians 2:16.
Then we hear, "They constraint you to be circumcised…."
Circumcision after Salvation in Christ was an issue predominant in the day of the Churches in Galatia, but today men are constrained to observe ridiculous religious works as means to earn God's blessings, neglecting the already accomplished work of the Christ which brings upon us the free favour of God.
Observe carefully this last statement in the verse, "only lest they should suffer persecution for the cross of Christ….."
O' when I see this kind of scriptures I become so overwhelmed with courage to pursue the course The LORD has called me unto.
When you wear the garment of religious works, you become so appealing to ordinary men.  Even though all your claims to perfection are false, they see you as the man of God, a perfect representation of God.
But when you deny yourself of every claim to self righteousness and start pointing everyone to the righteousness of Christ, you appear a sinner in eyes of the religious, it becomes as though you are ministering sin, while in reality you are not;
"But if, while we seek to be justified by Christ, we ourselves also are found sinners, is therefore Christ the minister of sin? God forbid,"    Galatians 2:17.
Your pushing of people to The Cross of Christ is offensive to those who are holding unto their works, hence the persecution.
They assume they are something in themselves, glorying in the flesh, wherefore, they are ready to destroy you for what they seemingly think is their identity.
You desire to be applauded?
You desire to be highly esteemed of men?
Go for The Law!  Go for works!
But if you desire to live the life of Grace?
Get ready for persecution.
You desire to preach The Cross of Christ?
Get ready for persecution.
But there is something divine, with the persecution comes the peace that surpasses understanding.  Under this persecution, you are supported by the unconditional Love and Grace of The Almighty.
May Christ be all our desire, may he be our works and may we be satisfied with Him as our Salvation!
In an encounter with The LORD, I saw a Child of God.  You have been in a place… it looks as though you have been under stagnation.  You have been sensing God speak the Victory, but it has really been tough with you.
But I saw things radically change to your amazement.  I saw you step into favour for sometime you have been tempted to think it has become totally impossible.
When I saw this, I heard The LORD say, "Open doors."
Beloved it is your season of open doors!
"And the key of the house of David will I lay upon his shoulder; so he shall open, and none shall shut; and he shall shut, and none shall open,"   Isaiah 22:22.
Blessings in Christ,
~ Pastor Jahfas Victor Ahua
Living Hill Christian Church.