Royal Life
Daily Devotional & Prophecy
December 21, 2020.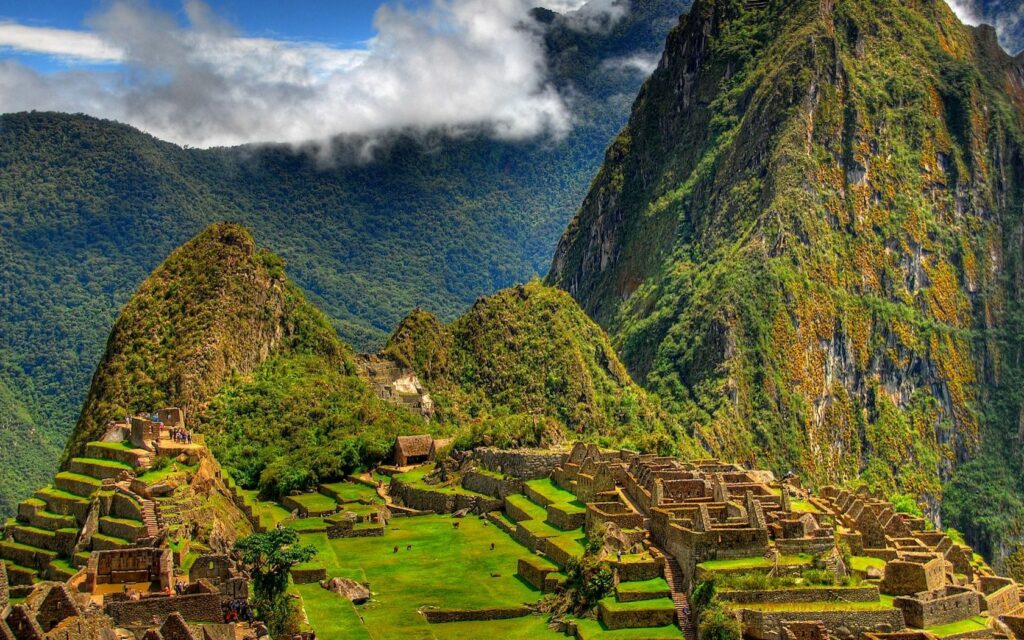 Discovering Christ in Ephesians.
We saw in our last discussion that, Christ has brought all men near unto God, having broken down the middle wall of partition between the Jew and the Gentile, having slain the enmity even the law of carnal commandments through his body. Today we all have access to God by his Spirit in us.
Then we hear the apostle continue
Now therefore ye are no more strangers and foreigners, but fellowcitizens with the saints, and of the household of God; Ephesians 2:19
Today we "are no more strangers and foreigners" in the commonwealth of Israel, We are no longer strangers to the grace of God, not strangers to the love, power, mercy of God, but we have become partakers of the promises, even of the divine nature.
And are today "fellowcitizens with the saints"
First, we are citizens of heaven. We are citizens of the kingdom of God. partakers of the heavenly calling by the blood of Jesus. Our stay on this earth today is to carry out our ambassadorial ministry as ambassadors of Christ's Kingdom, reconciling the world to God.
But we must see ourselves as citizens of a different kingdom. We are not to accept to be governed by the elements of this world. Sin, sickness, poverty, disease, failure are not part of God's kingdom, wherefore our mentalities ought to change.
When we start shifting our attention to the realities in our kingdom, knowing that even though we are here, we are still under the government and authority of the Son makes all the difference.
Once our paradigm shifts to kingdom thinking, where we know and live above the elements of this world, far above all principalities and powers, all of a sudden the business begins to work, the drive begins to rise on our inside. The ministry begins to harvest more souls into God's kingdom. We begin to see things shift from being under this world to operating in the realm of the Spirit. Even the realm of God
Second,Observe this statement again carefully "fellowcitizens with the saints"
We are citizens together with the saints. Which saints are these;
But ye are come unto mount Sion, and unto the city of the living God, the heavenly Jerusalem, and to an innumerable company of angels, To the general assembly and church of the firstborn, which are written in heaven, and to God the Judge of all, and to the spirits of just men made perfect, Hebrews 12:22-23
Observe the statement "to the spirits of just men made perfect"
We are fellow citizens with the saints whose spirits are made perfect. This is a radical declaration; that our spirits are created or made perfect together with all saints, every saint that has ever lived.
There are no imperfections in our spirits. And remember the spirit is the real you. When we leave these bodies, we still live, for we are spirit beings living in these earthly temples.
Today, its a privilege that we are members of Church of The firstborn in company of innumerable angels. A people perfected forever.
These things have been hid for along time from the eyes of many, which is the reason a lot of people make prayers to dead saints thinking they are more saints than we are.
Some pray to dead saints to help them reach out to God as though God is angry with us, as though God is an inch away from us and as though Christ the only way to the Father does not suffice.
We are already fellow citizens of the kingdom and life of God.
Then we hear the apostle continue:
And are built upon the foundation of the apostles and prophets, Jesus Christ himself being the chief corner stone; Ephesians 2:20
"And are built upon the foundation of the apostles and prophets"? But What is this foundation the apostles and the prophets built these believers upon?
We are are clearly told the foundation:
For other foundation can no man lay than that is laid, which is Jesus Christ. 1 Corinthians 3:11
Christ is the only foundation and nothing else. Not works of the law, not our goodness but In righteousness he is our righteousness, in holiness he is our sanctification, in deliverance he is our salvation, Christ is our all.
The reason why most believers are always unstable is because, they have not learned Christ. How can you be saved and still be under an evil generational foundation.?
A truly saved person does not have foundations but is built upon the foundation of Christ who is the foundation of the apostles.
But we have a knowledge problem. We are unstable because we have believed the lie that we are still under evil foundations, thus daily we are fighting to destroy what we have never been under as children of a different kingdom — which is the reason we find it had experiencing the peace of God. When we have foundations they can be broken:
If the foundations be destroyed, what can the righteous do? Psalms 11:3
But upon this foundation to which Christ Jesus is the chief corner stone, even the foundation himself, if we build our faith on him, we shall stand, we shall not be unstable and carried away by cunningly devised fables, doctrines of devils, crafted skillfully by the sleight of men. We will be confident that he is our all knowing that;
"the foundation of God standeth sure, having this seal, The Lord knoweth them that are his. And, Let every one that nameth the name of Christ depart from iniquity." 2 Timothy 2:19
Then we hear the apostle continue;
In whom all the building fitly framed together groweth unto an holy temple in the Lord: Ephesians 2:21
This speaks of spiritual growth and the numerical growth of the Body of Christ. This is referring to the church universal firmly fitted in Christ; we are growing with the increase that comes from God, growing up into a holy temple in the Lord.
For;
In whom ye also are builded together for an habitation of God through the Spirit. Ephesians 2:22
As the church universal, the Spirit of God dwells in us corporately. We are God's habitation. Then as particular Christians God dwells in us by his Spirit.
Confession:
Father I thank you for what you have done for me in Christ. Today, I am an ambassador of Christ's kingdom. A Fellow citizen with the saints whose spirits are made perfect.
A partaker in the commonwealth of Israel, a habitation of the Living God — a host of the almighty, a the dwelling place of God's Spirit. Built upon the foundation of Christ, even upon a sure foundation unshakable against the storms of life.
I may not have arrived in my external walk with you Lord, but I am grateful that you are growing me up as I am being built up by your Spirit into a holy temple in the Lord.
I am growing up into you in all things, in wisdom, in power, in love, in longsuffering, in faith, in knowledge, in understanding, in wealth, growing up even into your full stature.
Thank You Jesus for this precious Grace!
In an encounter with the Lord, I saw a child of God enter a province, before the arrival of this child of God, it was as though all things were always known to remain dead.
But because of God's grace upon this one, things began to yield, not just for this child of God but for the entire province as I saw the presence of God change things.
In was led to;
But now I will not be unto the residue of this people as in the former days, saith the LORD of hosts. For the seed shall be prosperous; the vine shall give her fruit, and the ground shall give her increase, and the heavens shall give their dew; and I will cause the remnant of this people to possess all these things. And it shall come to pass, that as ye were a curse among the heathen, O house of Judah, and house of Israel; so will I save you, and ye shall be a blessing: fear not, but let your hands be strong. Zechariah 8:11-13
Then I heard " My Chosen one, my presence has arisen over you and things are changing this moment. Where things were dead, my face is turned to you in grace. What you sow shall yield a great harvest. The seed you sow shall now be prosperous — for I AM giving you the increase of God.
Because I AM with you, the heavens are opened over you to bless the work of your hands. Not just to you alone but those that are of the faith your God shall be blessed by My Hand upon you — for I have given unto you the place your foot is standing on, even the entire province shall now be prosperous because of my presence.
Blessings in Christ,
Pastor Jahfas Victor Ahua
Living Hill Christian Church.