Royal Life
Daily Devotional & Prophecy
January 18, 2021.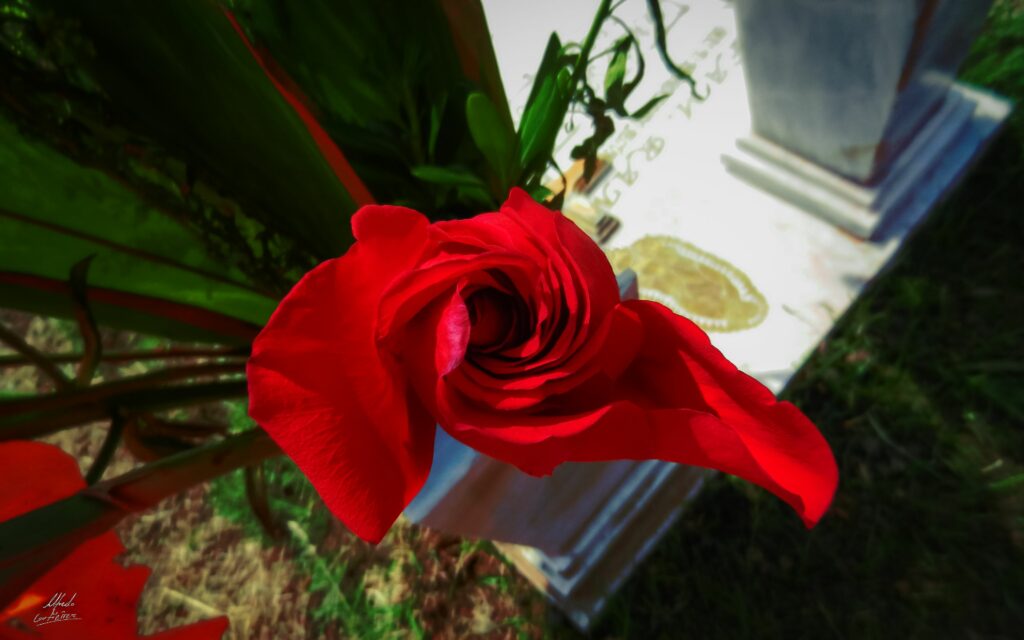 Discovering Christ In Ephesians
We saw from our last discussion, that God has a plan, and that plan is eternal and made in Christ. We saw that we are a product of a predetermined plan. Today we are in Christ, having access and boldness to the Almighty God.
Then the apostle continues;
Wherefore I desire that ye faint not at my tribulations for you, which is your glory. Ephesians 3:13
O' the gospel is worth dying for. When you have tasted the freedom it offers, and you see many in captivity, you can't help, but lay down your life for others. This the apostle did for the Ephesians, and even for those that were to believe in Christ after him.
The declaration "I desire that ye faint not at my tribulations for you" can be viewed in two directions.
A desire for them to be firm in the faith, and not to retire as though he were suffering for a vain cause.
A desire for them to see the truthfulness of the gospel, and his love towards them which made him surrender to the sufferings, an indication that the gospel of God is worth dying for, and their faith in Christ is also worth dying for by the apostle, hence, "which is to your glory"
The apostle encourages them not to be weak, for they are worth his life being poured out. His tribulations were to their edification, his sufferings were an announcement of how much they were loved and valued by God. So it all was to their glory.
This is worthy of emulation, true Christian piety is laying our lives down that others may receive what we have experienced in Christ.
Then the apostle continues:
For this cause I bow my knees unto the Father of our Lord Jesus Christ, Ephesians 3:14
The apostle, that his tribulations be attended upon with benefits for the Ephesians, bowed his knees in prayer. A prayer position expressing genuine reverence, humility and submission before the gracious God.
There is no definite prayer gesture, what matters to God is the position of one's heart! You can be kneeling, but standing in your heart.
But when we kneel right from our hearts, it is a sweet smelling sacrifice unto our God. I pray this returns to our churches even at public worship.
So the apostle bows his knees in prayer unto the father of our Lord Jesus Christ;
Of whom the whole family in heaven and earth is named, Ephesians 3:15
This is an exceedingly powerful declaration. The whole family in heaven, saints already living in heaven, the elect angels, and then the family of God here on earth is named after God.
You see, understanding the above statement will set you free from the bondage of breaking ancestral or generational curses. A Christian has only one foundation, and that foundation is Christ.
When we become born of God, we become spiritually named after God, and no longer after our natural ancestry. Today even though my name is Jahfas Victor Ahua, spiritually, I am Jahfas Victor Jesus Christ. Or Jahfas Victor Jehovah.
These are simple truths, but the most powerful in breaking the chain of the fear of being under curses. Today, the bondage is not the curse itself, but the fear of the curse; for Christ was made a curse for us, but Most believers refuse to run along the lines of faith, and continue to waddle in bondage.
The real bondage is unbelief toward our present reality in Christ, and a continual praying and seeking for what we already have.
O' beloved, you are named after God. Demons know this. Only believe God. You are of the generation of the Christ where God is you father. Spiritually, you are named after God, only God reserves the right to curse you.
But he already did that in Christ, God cursed his own son for you, that the blessing of Abraham might come upon you.
Christ hath redeemed us from the curse of the law, being made a curse for us: for it is written, Cursed is every one that hangeth on a tree: That the blessing of Abraham might come on the Gentiles through Jesus Christ; that we might receive the promise of the Spirit through faith.Galatians 3:13-14
Today, spirit filled Christians, those that have received this blessing are still going for deliverance sessions. This is spiritual illiteracy. You have the blessing, you are speaking in tongues which is coming from the blessing on your inside, and you are still going to be delivered from generational curses so you can receive a blessing. O' what spiritual blindness.
That you may dare walk by faith, and not by sight. When we are spirit filled, we ought to stop reading things by sight, where everything is an announcement that we are under a curse or under some demonic possession.
You are free O Child of God, come out of fear and speculation, and walk in the freedom of your father.
Confession:
Father I thank you for your work in Christ upon my life. Thank you for the blood of Christ that has made me your Child. I am in you, therefore I cannot be cursed. No curse can land upon my life for Christ is my life.
He cannot be cursed, I cannot be cursed.
Today, I am named after you as a Child of the living God. You are my father, and my spiritual ancestry.
I cannot be named with any curse, the curse of sin, poverty, sickness and disease, failure, and the bondage of the law is broken in my life by the death, burial and resurrection your Christ.
Today, my resurrection with Christ is an announcement that I am no longer of the lineage of death, but of eternal life! Glory to Jesus for all these overwhelming riches. Hallelujah!!
In an encounter with the Lord; I saw a Child of God, and I saw as things so attacked this one that ought to have wrecked the pursuit of God, but instead of accepting the work of the enemy, I saw this one press on.
As I saw this, I felt the tangible Love of the father flow toward this beloved, and then I saw as the Lord wrote these words, "I love you"
Then I heard "I will now reveal how much I love you to the world."
The LORD thy God in the midst of thee is mighty; he will save, he will rejoice over thee with joy; he will rest in his love, he will joy over thee with singing. Zephaniah 3:17
Blessings in Christ,
Pastor Jahfas Victor Ahua
Living Hill Christian Church.