Royal Life
Daily Devotional & Prophecy
July 23, 2020.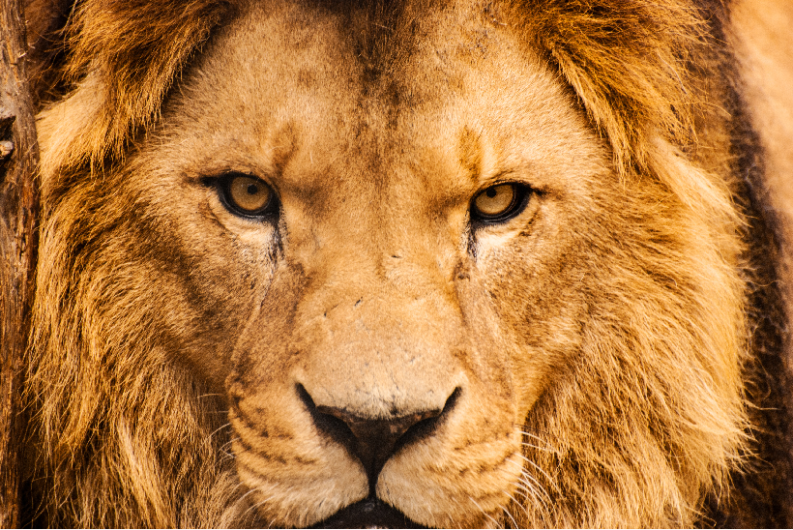 It is Just a Battle of Words
It is a moment to stay focused, it is a moment to let go of all our desires and to put on Christ as our only desire and fulfilment. The enemy is attacking through desires, even the desires of good things but as many as are making Christ their only desire, they are being filled with the Lord as their satisfaction.
Yes, we have been looking at a very powerful gift called speaking in tongues. We established yesterday that it is a divine aid to the Christian. It is our help in this infirm flesh. We saw it explained in this chapter;
Romans 8:26-27
Likewise the Spirit also helpeth our infirmities: for we know not what we should pray for as we ought: but the Spirit itself maketh intercession for us with groanings which cannot be uttered. And he that searcheth the hearts knoweth what is the mind of the Spirit, because he maketh intercession for the saints according to the will of God.
Yes, when the Spirit intercedes for us, he prays the mind of God for us concerning everything, this is why we are told in the next verse;
Romans 8:28
And we know that all things work together for good to them that love God, to them who are the called according to his purpose.
Observe the word "And" at the beginning of the verse, it is signifying a conjunction connecting the working of all things together for our good to the intercession of the Holy spirit. This means if we want all this to work for our good, praying in tongues is inevitable.
So now it is said the Spirit makes intercession for us with groanings that cannot be
be uttered, the word translated for uttered above is from the Greek word alalētos which means unspeakable ( Strong's Concordance G215).
The words are unspeakable but there is a sound since to groan a sound must be made.
So to speak in tongues is to groan with unspeakable words. You want to say it but it just does not come out right. Now look at how the word so clearly describes tongues;
Isaiah 28:11-12
For with stammering lips and another tongue will he speak to this people. To whom he said, This is the rest wherewith ye may cause the weary to rest; and this is the refreshing: yet they would not hear.
Tongues are a sign to unbelievers "Wherefore tongues are for a sign, not to them that believe, but to them that believe not" (1Cor. 14:22).
Now with this understanding, observe carefully the above verse, it says speaking in tongues is stammering. With stammering lips and another tongues will the Spirit speak through the believer as a sign to unbelievers that the promised Holy Spirit has arrived.
We all know how a stammerer tries to say words which are often not uttered or which are unspeakable. He tries to say it but it sounds like groaning. Especially in a person who is chronic stammerer.
Now see how Apostle Paul renders it in the new testament when discussing tongues.
1 Corinthians 14:21
In the law it is written, With men of other tongues and other lips will I speak unto this people; and yet for all that will they not hear me, saith the Lord.
He calls it other tongues and other lips. These lips are rather the stammerer's lips.
But there is something we must observe in the Isaiah 28:11-12. It says "This is the rest wherewith ye may cause the weary to rest; and this is the refreshing: yet they would not hear."
Oh that you may receive the above revelation, it says speaking in tongues is the rest for the weary, it is the refreshing for the infirm but it is sadly ended "yet they would hear"
When people argue and reject speaking in tongues, they are only fulfilling prophecy. It is already said they will not hear. They are rejecting their rest and refreshing.
When you rest through speaking in tongues God works all things out for your good. God does more for you than you can ever imagine. Praying in tongues is the rest God has ordained, it is the waiting on God. Look at what we are told;
From of old no one has heard or perceived by the ear, no eye has seen a God besides you, who acts for those who wait for him. Isaiah 64:4 ESV
But is is said "yet they would not hear" But why won't they? We will continue tomorrow…
In an encounter with the Lord, I saw someone who was sick, this person was attributing the sickness to strange things but I heard the Lord say to this person "it is just a battle of words "
I was led to;
And they overcame him by the blood of the Lamb, and by the word of their testimony; and they loved not their lives unto the death. Revelation 12:11
And again;
2 Corinthians 10:5
Casting down imaginations, and every high thing that exalteth itself against the knowledge of God, and bringing into captivity every thought to the obedience of Christ;
Then the Lord said "Do not go with the imaginations, reject every high thing, every thought that comes against your knowledge of what I have done for you.
Bring every thought to obey all I have accomplished for you.
It is just a battle of words. keep declaring the word of your victory as the blood has already procured your triumph."
Blessings in Christ,
Pastor Jahfas Victor Ahua
Living Hill Christian Church.