Royal Life
Daily Devotional & Prophecy
June 30, 2020.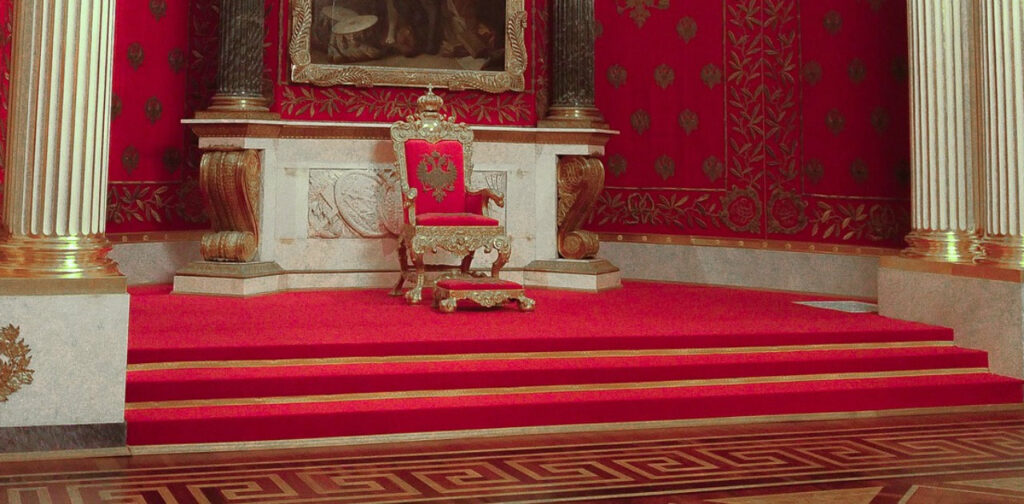 My Victory is Your Reality
As many as are rising in this period, the darkness is making way. The heaviness is giving way as many are pressing in. There is a pressing in daily, where the Joy and strength needed to fulfill each day is rising above the misinterpretations of the enemy.
Yes, there is something great about God's will. Every creature at present is serving God's will. The statement I just made is heavy if you would look at it deeply. The entire creation right now is serving God's will according to this scripture:
Thou art worthy, O Lord, to receive glory and honor and power: for thou hast created all things, and for thy pleasure they are and were created. Revelation 4:11
Observe the statement they are. They were created for his will and for his will they are presently. I have checked this statement up in the King James Bible, the Geneva Bible and the Septuagint but I have found out that it is rightly rendered even as it appears in the original. Most new versions of the Bible shy away from this verse giving it new meanings but God is truly sovereign. 
But let's stay with our subject of discussion. So generally every creature is serving God's will either by way of permission or in the glorious will called the good, the acceptable and the perfect will of God. It could be permissible but not good and acceptable and perfect.
"that ye may prove what is that good, and acceptable, and perfect, will of God." Roman 12:2
This is the place of victory, the place of the good and acceptable and perfect will of God. This is the life of an overcoming Christian. Why do I say that it is the life of the Christian that has overcome?
For whatsoever is born of God overcometh the world: and this is the victory that overcometh the world, even our faith. 1John 5:4
Notice it does not say whosoever is born of God overcomes the world but whatsoever is born of God.  Anything at all that originates from the nature of God overcomes the world. It could be a business, parenting, Marriage, Christian Ministry, governance, whatsoever. If God is the one that has given the vision, the idea has overcome the world. Nothing can stop it, nothing can change it, and it is omnipotent.
Why do I sound so certain? Look at what the word says;
For as the rain cometh down, and the snow from heaven, and returneth not thither, but watereth the earth, and maketh it bring forth and bud, that it may give seed to the sower, and bread to the eater: So shall my word be that goeth forth out of my mouth: it shall not return unto me void, but it shall accomplish that which I please, and it shall prosper in the thing whereto I sent it. Isaiah 55:10-11 
Observe the highlighted statement in the above verses of comparison. It says the water comes down from heaven and makes the earth to bring forth, even so is the word spoken by God, It does not return to God vain but it makes you or the thing spoken about to accomplish what the word has been proclaimed. The word swallows you when spoken upon you and carries you to the predetermined goal. 
Every thing needed to accomplish what is spoken is in the word. Every provision is in the word, all you need to accomplish the vision lands upon you when the word is spoken over you. It takes over you, and makes you fulfill what it has been spoken concerning you.
Basically no one does God's will. God declares his will but doesn't stop there. He goes on to do all what he has proclaimed. 
Declaring the end from the beginning, and from ancient times the things that are not yet done, saying, My counsel shall stand, and I will do all my pleasure: Isaiah 46:10
Yes, this is why I say you are safe when you have found God's will. It becomes God at work in you accomplishing his purpose. Nothing fails, only lessons learnt when God is at work.
Wherein God, willing more abundantly to shew unto the heirs of promise the immutability of his counsel, confirmed it by an oath: Hebrews 6:17
When God reveals his will, his vision for you, whether in marriage, ministry, business, academics, etcetera. It becomes unchangeable and unstoppable because the word spoken is not just a mere word but the word is Christ. God speaks Christ as his vision in your marriage, business, ministry etc. and He is omnipotent, the LORD of all things.
 This is why I know a lot of things in my life that can never fail, God's ministry upon my life for instance will never fail, it will never die, but it will grow and grow and fill the earth with God's fruits despite the Challenges. 
Why do I say this? Because it was never my idea, I used to be a secular musician, very popular in my state and across the country.  I never imagined in my life for once I would one day be a pastor.  But God saved me from drug addiction and a lot of bondages and set me up into his kingdom. Yet I still had my plans, now I wanted to run and hide on the sea as a Naval Staff and I had made up my mind to pursue it, but the visions of God started appearing to me, laid hold on me and now I am just seeing him fulfill his desire through me.
 Oh whatsoever is born of God overcomes the world. I wish I can press this even more. Even the kingdom of darkness knows this more than some of us. Look at this statement;
And now I say unto you, Refrain from these men, and let them alone: for if this counsel or this work be of men, it will come to nought: But if it be of God, ye cannot overthrow it; lest haply ye be found even to fight against God. Acts 5:38-39
This statement was made by unbelievers. Creation knows what it means for men to be under God's counsel. Come against a godly vision whether marriage, business, ministry, whatsoever and you are fighting a battle you can't win.
Why not receive this will of God and off goes the panic. Sometimes a lot of people are already in it but they see challenges and since they have not fully learned how to discern God's voice they live in it with fear and anxiety. But if you have not found the will of God for your life or if you are unsure, there is a beginning process.
The Apostle Paul gives us the blue print;
I beseech you therefore, brethren, by the mercies of God, that ye present your bodies a living sacrifice, holy, acceptable unto God, which is your reasonable service. And be not conformed to this world: but be ye transformed by the renewing of your mind, that ye may prove what is that good, and acceptable, and perfect, will of God. Romans 12:1-2
It begins by total submission. You fall before the throne of God and genuinely, from your heart, you are ready to go anywhere he wants you to go, do anything he wants you do and be anything he wants you to be. This is the life of glory. You become a living sacrifice and not a dead one. You are ready to respond to whatsoever the Lord tells you to do. Here God transforms you, renews your mind and puts in new desires.  These desires are his purposes for your life. 
Delight thyself also in the LORD: and he shall give thee the desires of thine heart. Psalm 37:4
Yes, when we are wholly committed to God he transforms us. Our desires are changed and his desires become our desires. These godly desires we follow which are at all times in line with God's word. Sometimes we start by having visions when we are wholly submitted Him but most times it is just godly desires.
We just desire godly things, we desire to please God with our gifts and talents and we so much love and enjoy doing them 
All of a sudden you feel like preaching the gospel so much that you can't help it.
All of a sudden you desire to give more time to your children and bring them up the godly way.
All of a sudden that business idea just falls into your mind and you can't help it. You desire to change lives with it.
All of a sudden you begin to hate injustice so much you desire to be leader so can you can help put a lot of things right.
All of a sudden you can't help it seeing someone sick, it really borders your heart. All these godly desires God puts into you which are born from above and can never be overthrown by any power on earth.
I know this is not often an Hallelujah kind of word but it is one of the greatest things to happen to us in salvation.
May the Lord his help us to delight ourselves in Him more so we can receive heavenly visions that will change lives and conquer the world.
In an encounter with the LORD, I saw a Christian who was passing through some trials watching a football match that was already played, I saw someone dribble so well who was on the team he was supporting and I saw him score a wonderful goal. Then I saw the LORD come and spoke to this Christian saying "that victory is your reality"
Coming out the Spirit led me to;
These things I have spoken unto you, that in me ye might have peace. In the world ye shall have tribulation: but be of good cheer; I have overcome the world. John 16:33
Then the LORD said; "It is established, your victory was established before the troubles. Yes, I know and I feel what surrounds you but I say receive my peace that passes understanding. 
We cannot be separated, your sorrows are mine and my victory is yours. Look to me for My victory is your reality. 
In the midst of it all, be of good cheer, praise and glorify your God, you are coming out victorious for I have already overcome."
Blessings in Christ,
Pastor Jahfas Victor Ahua
Living Hill Christian Church.