Royal Life
Daily Devotional & Prophecy
June 26, 2020.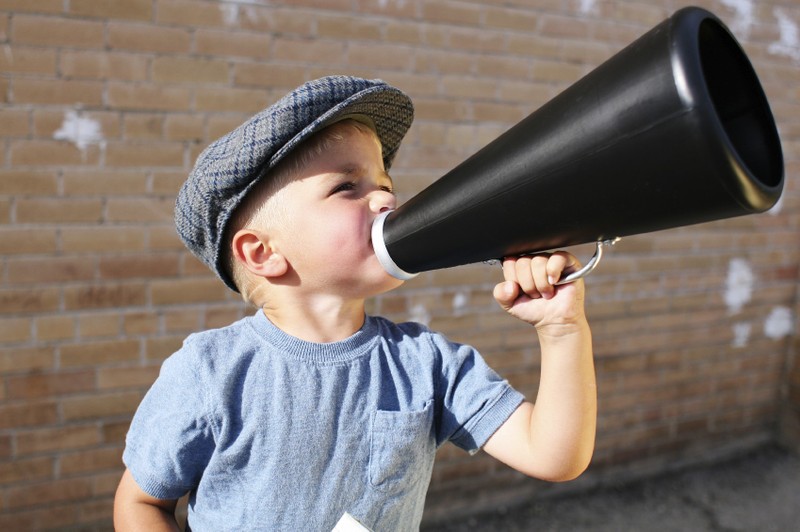 Nothing can stop the Fulfillment
There is an inner strength released into the hearts of the people of God at this moment to stop the enemy's pressure from laying off the Christian at this our. Heaven has rejected the lock down with a proclamation that it is now time for Sons to rise in the execution of God's purposes. Hence, hearts are rising in the fire of God and conquering and to conquer.
There is something about an ever overcoming life. Every Christian has overcome, we all are more than conquerors but this is all spiritual. For instance the word of God clearly tells us;
Blessed be the God and Father of our Lord Jesus Christ, who hath blessed us with all spiritual blessings in heavenly places in Christ: Ephesians 1:3
All things are already given to us by our confederacy with God but this is all spiritual. All stored up in our spirit. 
Now, how do I walk in the reality of all the blessings of God? How do I live the overcoming life? All the blessings of God are laid up in store for us in God's will for our lives.
Thou art worthy, O Lord, to receive glory and honor and power: for thou hast created all things, and for thy pleasure they are and were created. Revelation 4:11
This verse above carries ample revelation when looking at the sovereignty of God. But for now, it says every thing was created for God's pleasure. Every individual was created to fulfil Gid's purpose. The Greek word translated above for pleasure is the word thelema meaning a determination, choice, purpose, decree, inclination (Strong's Concordance G2307)
All things answer to God's purpose and his purpose alone. The mechanism for the functioning of all things is the decree or purpose of God. This is why if you are not in God's will all things are constantly working at against you. Look at what the word says;
In whom also we have obtained an inheritance, being predestinated according to the purpose of him who worketh all things after the counsel of his own will: Ephesians 1:11
It says God works all things after the counsel of his own will. Not your will but his will. When things are not working, it could be, you are not in his will because the entire creation is genetically wired to obey God's will. Provision, Authority, Power, all spiritually blessings are in you but they can only flow in the direction of God's will.
When you are in God's will even though things may look naturally bad, they are still working up something good for you;
And we know that all things work together for good to them that love God, to them who are the called according to his purpose. Romans 8:28
Prayers may never be answered, because every promise in scripture is meant to function in the will of God. God feeding you and clothing you does not mean you are in his accepted will, He does that for all his creation even for the birds and unbelievers.
There is a supernatural life, an ever overcoming life reserved for you in the will of God. This is where heaven answers you directly, here your prayers are never turned down, because in the will of God they are never muddled;
Ye ask, and receive not, because ye ask amiss, that ye may consume it upon your lusts. James 4:3
Yes, all things are working according to fulfil his will, so if you are in the will of God, there is a confidence that shows up on your inside knowing he hears and the provision will be made available. He only hears in his will because creation has already been wired to only accomplish his will;
And this is the confidence that we have in him, that, if we ask any thing according to his will, he heareth us:And if we know that he hear us, whatsoever we ask, we know that we have the petitions that we desired of him.1 John 5: 14-15
You will never be reading this piece of writing if not for the will of God. Some of you will not even say Hi to me if I said Hello to you outside of me being in and doing God's will.
All the opportunities I have had and will ever have come and will ever come to me on the basis of God's will. I know and I am certain of this, remove God's will upon my life and every thing will shatter, every one including my wife; even though she loves me much will be gone.  This is why I must stay humble for the will of God is my opportunity. 
Brother may you not look for opportunities for the will of God is your greatest opportunity. All things answer because the anointing to fulfill the counsel of God is released upon us.
The will of God is your prosperity. The will of god is your victory. There is a place called there which is the place God has commanded the blessing to help you fulfill his counsel. The will of God is the reason for your existence and there all he has obtained for you in Christ is reserved. 
Finding God's will and following it is not an option; a lot of people just love to hear a half-baked gospel. You are blessed! You are blessed! And they are good and remain at that babyhood level of Christianity, where even though things appear to be working they are not spiritually sound and stable if discerned. 
There is a moving unto perfection. Imagine if every Christian is fulfilling God's counsel. The internet will be choked with God, the markets Choked with the gospel. Every work place will be a place of kingdom manifestation. Heaven will be rejoicing and the king will return in Glory. 
But how to I find God's will? We will continue on this tomorrow…
In an encounter with the LORD this morning in prayer; I just heard "Nothing can stop the fulfillment of my counsel upon Zion"
The Holy Ghost led me to;
For whatsoever is born of God overcometh the world: and this is the victory that overcometh the world, even our faith. 1John 5:4
Then the LORD said; "I have revealed to you my purpose. It is born from above, it is beyond the mundane. 
It is not void of the power of fulfillment, for the word I have spoken is spirit and life. It is beyond the reach of Satan, it is beyond the powers of the world. 
It is even beyond your ability to stop its fulfillment. Look away from the distractions, for nothing shall stop the fulfillment of my counsel upon you."
Blessings in Christ,
Pastor Jahfas Victor Ahua
Living Hill Christian Church.