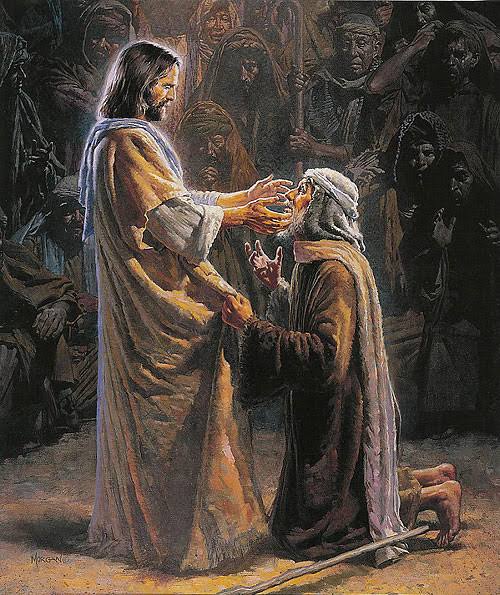 We have heard of the greatest outpouring of all time coming upon the nations and many are confused about when this unprecedented move of God will begin. With the scourge upsetting the nations and fear being made the order of the day, a lot of believers are confused.
When will the move begin? and how is it going to be initiated since in many countries, public gatherings have been halted? We have heard God speak to us individually and collectively about this move, but what's happening?
In a vision, the Lord showed me a believer. He was in God's purpose but because of the natural occurrence going on around him, which seemed to be very opposing, he began to doubt if he had stepped out in God's timing, then I saw a big bag full of leaflets and when I looked closely on what was written on these leaflets I saw "calling" on each of them.
Then I heard the Lord say "do not be afraid of the storm, I dwell in thick darkness and I have being leading you. You have not missed my call but you are in your calling. I have been directing your work in truth for my everlasting covenant is upon you, and I have reserved for you the victory".
For I the LORD love judgment, I hate robbery for burnt offering; and I will direct their work in truth, and I will make an everlasting covenant with them. Isaiah 61:8
In another encounter with the Lord, I saw the Lord appear to a believer who was in a very tight situation that only the sovereign hand of God could deliver him and the Lord said to him "God will bring you out" 
Coming out of the encounter the Holy Ghost straight way lead me to Isaiah 35:4
Say to them that are of a fearful heart, Be strong, fear not: behold, your God will come with vengeance, even God with a recompence; he will come and save you. Isaiah 35:4
The word translated above for save is from the Hebrew word yasha which means "to be open wide or free, and to free or succor" (Strong's Concordance H3467).
Hear the Lord say, I have come with vengeance and I'm bringing you out, I have opened wide the doors of your captivity and freed you. I beckon on you to step forward. My succor is with you, all I have called you to do I am helping you in the accomplishment of all with my own POWERFUL hand.
Then in an encounter with the Lord yesterday he said to me NOW IS THE TIME FOR MIRACLES. 
It has begun, the miraculous is upon us. The Holy fire of God is upon the body of Christ right now. Do not be afraid but spread the fire of the Lord, pray for the sick on any platform given to you, online or face to face and watch the king roar with vengeance upon your enemies. NOW IS THE TIME FOR MIRACLES.
In Christ;
Pastor Jahfas Victor Ahua
 Living Hill Christian Church.
To partner with us/Sow please click on the Partner with us/sow button on this blog site. God bless you.