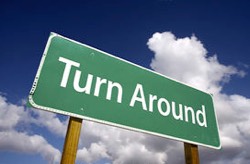 Prophetic Teaching & Prophecy
July 7, 2021

Discovering Christ In Ephesians
We saw from our last discussion the manner to which the wife is to be submissive to her husband, which is to be under his authority in all things.
Then the Apostle continues;
Husbands, love your wives, even as Christ also loved the church, and gave himself for it; Ephesians 5:25,
After establishing the place of the wife as the help of the husband who needs to constantly stand under his authority, he now turns to the husband, teaching him the Christ kind of love to be poured out on the wife.
The love the husband is to give to the wife is not an ordinary kind of love. But a strong and cordial affection. As the duty of the wife is to obey, even so the duty of the man is to love the wife, delighting and taking pleasure in her at all times.
He is to honour, show respect, seek her contentment, satisfy all things necessary, protect, cherish; covering her faults and infirmities, entertaining the best opinion of his wife in his mind at all times.
This ought not to be done only in private but in the public also. He is to praise his wife without the gate. The same way Christ loved his church is same manner the husband is to love the wife.
You see, there is something deep about the love of Christ, we hear, he loved the Church, "and gave himself for it"
The bedrock of the love of Christ is " sacrifice, " Christ left his place of authority, power, glory to become a servant for the sake of his bride, so as to raise us up to his place of glory.
The manifestation of a husband's love to the wife is self sacrifice. Where you sacrifice your desires that your wife experience love, joy and contentment.
Observe very carefully the next verse which explains why Christ gave himself for the church, this is where God opened my eyes to how we are to love our wives;
That he might sanctify and cleanse it with the washing of water by the word, Ephesians 5:26
Jesus did not get married to a perfect bride, rather his bride was dirty, weak, without strength; his love motivated him to give himself for her so he would sanctify, cleanse her with the washing of water by the word.
God does not give men perfect women, but the weak and infirm. The duty of the husband is to raise the wife up to her place of glory.
When a man sits back in condemnation to his wife, when you hear a man counting his wife's faults, this man is ignorant of his duty. He is weak and selfish, he has neglected his duty of cleansing the wife. Christ came to save sinners!
When Jesus saw his pride dirty, the Lord did not sit back to condemn, 'O' she is not tall enough,' 'she doesn't cook like my mum', 'O' she ain't endowed' — and all those kinds of carnal opinions men entertain of there wives; however, he rather gave himself for his bride, purified and brought her out of the dirty.
And for what reason?
That he might present it to himself a glorious church, not having spot, or wrinkle, or any such thing; but that it should be holy and without blemish. Ephesians 5:26
To satisfy his desire, to present his wife to himself on a standard he wants!
So if man says his wife has a wrinkle, spot or anything like that, then this man has failed and not the wife.
Same way if the wife sees anything wrong with the husband goes into condemnation, forgetting that she is his help; that she is a help meet for all his problems, then the wife too has failed.
A lot of the stories of divorce we hear today come as a result of our Christian negligence. Many a times we run away from responsibility unto the blame game.
We often forget that there is a fruit of the Holy Spirit called longsuffering, where you stand firm in the faith and kick the devil out of your home no matter how long. If you love her/him the God way then the proof is sacrifice. A spouse is worth fighting for!
Not to condemn anyone, but to discourage the worldly culture of random changing of mates that is slowly crippling into the Church.
When a wise man loves his wife, it is an indication that he loves himself, he loves his peace and wellness, for the wife is his own flesh.
So ought men to love their wives as their own bodies. He that loveth his wife loveth himself. Ephesians 5:28
To love your wife is wisdom, your wife is a living place, your love cures what ails her, if she is not loved, beloved brother, she can make you sleep on the roof in your mind even though you are on the same bed.
For no man ever yet hated his own flesh; but nourisheth and cherisheth it, even as the Lord the church: For we are members of his body, of his flesh, and of his bones. For this cause shall a man leave his father and mother, and shall be joined unto his wife, and they two shall be one flesh. This is a great mystery: but I speak concerning Christ and the church. Nevertheless let every one of you in particular so love his wife even as himself; and the wife see that she reverence her husband. Ephesians 5:29-33
Confession
Blessed be the father of love. I am a child of God's love, fashioned in love, kindness, humility, temperance, faith, longsuffering and all goodness.
Love is my nature, and I am a responsible Christian, I walk in love towards my spouse and my entire family.
I make my spouse better through love. I overcome all weaknesses in our union through the unconditional love of God flowing through me.
I declare I am a member of Christ's body, I cannot be sick, I cannot lack, for Christ is nourishing every aspect of my life through his Spirit in me. Hallelujah!
Prophetic Insight
In an encounter of the Lord, I heard "My Child, I am doing a different work with you.
There is a weight of glory on you that will shape nations, but I am building your story.
There is a turn coming, there is an unexpected turnaround coming which you have never seen. A ladder to move you ahead. Awake dear child!
There is no impossibility with me, you are never in a dead end, for even before you were born, I already chose you, predestined you and blessed you with everything you will need in life and in fulfilling my assignment."
According as his divine power hath given unto us all things that pertain unto life and godliness, through the knowledge of him that hath called us to glory and virtue: 2 Peter 1:3
Blessings in Christ,
Pastor Jahfas Victor Ahua
Living Hill Christian Church