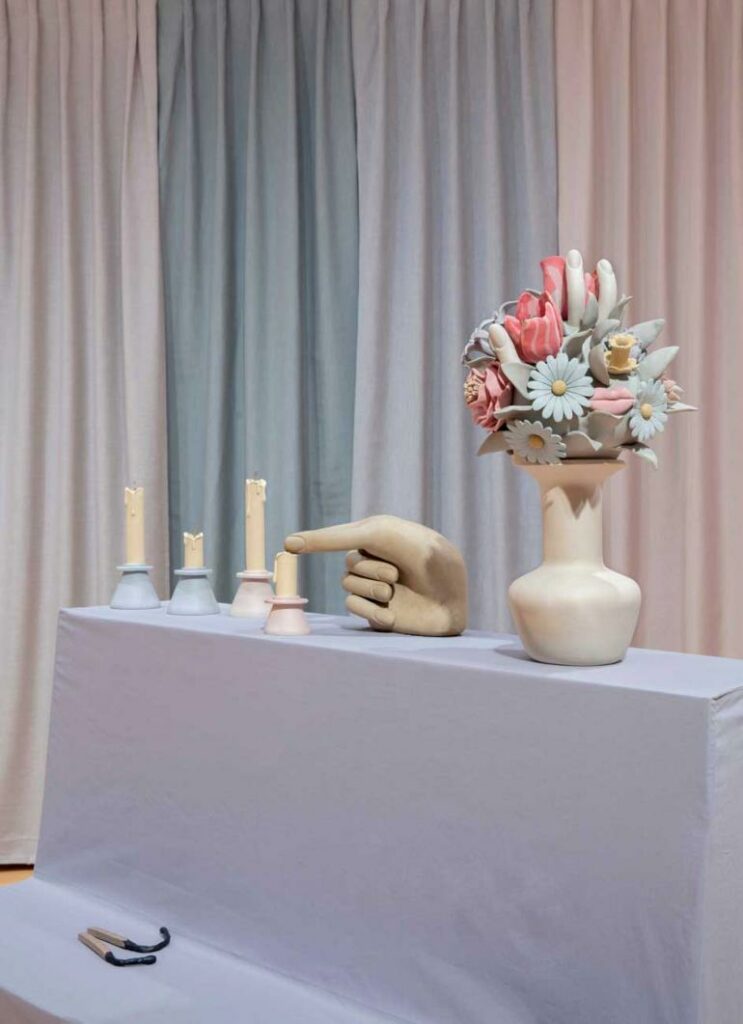 Prophetic Teaching & Prophecy
June 14, 2021.
Discovering Christ In Ephesians
We saw from our last discussion that we are not to be drunk with strong wine which leads to lasciviousness, however, we are to be filled with the Spirit of the living God, speaking and singing songs of the spirit.
Then we hear the apostle continue,
Giving thanks always for all things unto God and the Father in the name of our Lord Jesus Christ; Ephesians 5:20
The duty of man at large is for his life to be spent on study and exercise of praise God. We are to be engrossed with thanking God for both temporal and spiritual blessings.
Things temporal as our beings and the preservation of them. Blessing the father for his mercies that knows no bounds, falling on both the righteous and the unrighteous alike.
For our nations and the natural blessings he has bestowed upon them. For our rulers and his providence over them.
For Christ and the riches of his inheritance. Even all spiritual blessings; that we are saved at all out of the millions perishing is because of his electing grace.
That we can be accepted today before the justice of God is because of his justifying grace. That we have been engrafted into sonship today is because of his adopting grace.
That we are washed today and bought out of sin and death is because of his redeeming grace.
That we are sanctified, qualified to be partakers of his inheritance in light, qualified for heaven, enjoying divine pardon for sins — past, present and future — is a thing of God's free grace. That we have eternal life is the free gift of God's grace.
Our eternal song ought to be a song of thanksgiving, praise and worship to a lavishing God, a father full of compassion. The liberal God who gives without finding fault.
You see, our opening verse is a continuation from the previous verse on how to be filled with the spirit, hence, thanksgiving is the bedrock behind being full of God.
When we praise God, he inhabits the praises of his people. He dwells within our praises.
But thou art holy, O thou that inhabitest the praises of Israel. Psalms 22:3
Instead of hosting our problems we can choose to host our all sufficient God.
Now observe carefully from our anchor scripture that we are to thank God "always," and for what things are we to thank God? We hear "all things"
Not just when things look good on the outside, but for all things, no matter how they look, we are to give God praise for everything, good or seemingly bad, and when we do, we host God right in the middle of the crisis.
Most times we often think, how can my praise to God help me out of the enemies hand? I need to always be chasing the devil out of my portion rather!
Beloved, chasing the devil out is crucial, however, there is a better way to chase him out with ease and your heart full of faith. When you praise God, he lives in what you pronounce him to be and the enemy is silenced in your life;
Out of the mouth of babes and sucklings hast thou ordained strength because of thine enemies, that thou mightest still the enemy and the avenger. Psalms 8:2
God has ordained that when we praise him instead of praising our circumstances, he will stop the enemy, even the avenger.
This is why praises make the devil mad. As long as he can keep you quiet by overwhelming you with cares, he will do so, so you don't chase him out.
Imagine you praise God all day, imagine you have God inhabiting every fiber of your being as all your words and actions are all to the praise of the riches of his grace.
However, you desire to know how to praise God well. Yes that's a good desire.
When we speak in tongues the Bible says "thou verily givest thanks well" (1Corinthians 14:7).
Nothing is left out when we speak in tongues.
One time I was casting a demon out of a young man, and as I laid my hand upon him the power of God hit him and he fell as the demon kept struggling to stay in his body, as I saw him on the floor crawling, all I could do was just speak in tongues.
As I spoke in tongues for just a couple of minutes the demon left and the young man was whole.
How did it happen without screaming and yelling at the devil?
By speaking in tongues, for when we praise God in tongues everything is embedded in the mystery of our tongues even the casting out of demons. God stills the enemy!
The Spirit searches all things and makes all things work together for our good!
And he that searcheth the hearts knoweth what is the mind of the Spirit, because he maketh intercession for the saints according to the will of God. And we know that all things work together for good to them that love God, to them who are the called according to his purpose. Romans 8:27-28
Confession
Blessed father I thank you for all the provisions of your grace upon my life. I praise you for uniting me with Christ where all your promises are yes and amen.
Thank you for the ever increasing life of Christ made manifest in my flesh, finances, and every aspect of my life.
I give you thanks because I am the body of God in Christ Jesus, full of life and vitality, I am the wisdom of God in Christ, the righteousness of God in Christ Jesus — walking only paths of righteousness for your glory and here my cup overflows.
I give you thanks for everything that pertains to my life, because you have already given me all things that pertains to life and godliness through the knowledge of the Christ, Hallelujah!
Prophetic Insight
In an encounter with the Lord, I heard "Dear child, I love you more than what you can do for me. I am more interested in the growth and stability of your heart in my peace than in what you can do for me.
Your times are in my hands and not one moment of the glory I have reserved for you will be lost. Let my patience have its way in you as you see me as your inheritance.
The blessing I have already given to you, and you shall inherit it. But I hear the questions in your heart rising, 'how shall I inherit this, seeing it looks like I do not have what it takes to see this happen?'
Beloved, I have given myself to as your assurance, My Spirit in you is the guarantee. He is the pledge of all I have promised you. As long as my Spirit is with you, be rest assured that my covenant upon your life stands, and you will surely walk in all the blessings."
"My times are in Your hands.." — Ps 31:15
"'As for the promise which I made with you when you came out of Egypt, My Spirit stands [firm and immovable] and continues with you; do not fear!'" — Hag 2:5
"The Spirit is the guarantee [the first installment, the pledge, a foretaste] of our inheritance until the redemption of God's own [purchased] possession [His believers], to the praise of His glory." — Eph 1:14
Blessings in Christ,
Pastor Jahfas Victor Ahua
Living Hill Christian Church.