Royal Life
Daily Devotional & Prophecy
October 11, 2020.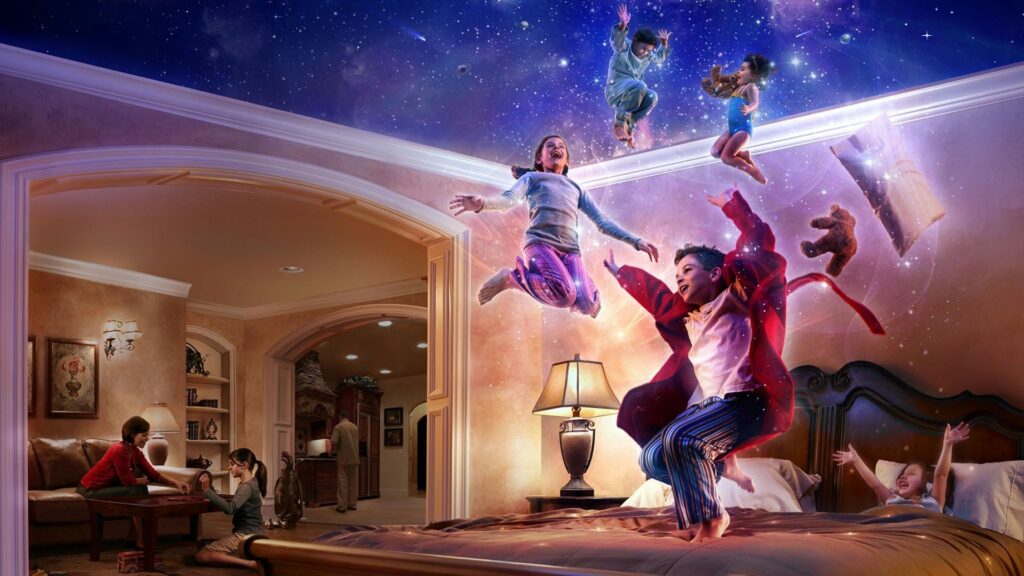 A Blessing is Coming Upon You
Yes, Gleanings from the Book of Galatians.
We saw in our last discussion that we are the regenerated free sons of God in whom The Law is fulfilled, hence, we love one another as the manifestation of the nature of God as sons of the living God.
Galatians 5:15
But if ye bite and devour one another, take heed that ye be not consumed one of another.
After warning wolves who came into to the church to distort the sound doctrine of justification by faith alone, he now turns to warn the Galatians from they themselves devouring one another.
It is unnatural for the sons of God with Power to live after the worldly manner. But at this time in the Galatian Churches, the doctrine that increases sin had entered, and the apostle foresaw that its effects, if not corrected, would be seen in the lives of these holy brethren.
Divisions, factions, malice, strife, envy would now creep in, since many were now turning to fables, looking to The Law for righteousness after been washed and recreated eternally righteous by the blood of our precious Jesus. Even as many will begin taking sides to which there is but one side or one way, Christ manifesting his love through the free grace of God.
Even though we have peace with God, factions and strife amongst ourselves hinder our experiencing this sweet and divine peace between each other.
Oh' how sweet the fellowship of the brethren, a potting soil for the manifestation of the anointing.
Hence, there is need to reject the devouring of one another lest we be consumed by our own brethren even as the apostle warns the Galatian Churches.
Then we hear;
Galatians 5:16
This I say then, Walk in the Spirit, and ye shall not fulfil the lust of the flesh.
The above verse will remain a mystery to you unless unveiled by the Spirit. It is key to understanding how to live in the grace of God.
You can't just understand the simple statement mentioned above until the Spirit of God opens up your heart.
There is walk in the Spirit and there is a walk in The Law where the man who does these things shall live by them.
You can live in the Spirit or you can live in works of The Law. They are two different things and are completely antagonistic.
You can't live in the law and manifest the life of the Spirit but if you walk in the Spirit you accidentally fulfill the Moral Law.
When you are wholly submitted to God, he changes your desires to the desires of the Spirit. Here God changes your will to his own will, and then by his power fulfils his counsel in you.
Here he takes all the glory because the entire initiative came from him and the performance of it also came by his sovereign Hand. This life is the free grace of God in manifestation where it is all of God and none of man.
Philippians 2:13
For it is God which worketh in you both to will and to do of his good pleasure.
He gives you new wantos, new desires, new willingness, and then empowers you to fulfil these desires. This is the life of Grace. It is God at work in a man.
It is God living his life in a man and not a following of religious prescriptions.
This is relationship. God wants relationship, we have been called to fellowship with the father and the son through the Holy Spirit and not to life of slavery as though we are not sons of the living God. Heirs of the incorruptible God.
Jesus died to bring us back to Union with God and not to modify a religion of bondage.
The desires of God cannot be contrary to his nature, hence we hear the apostle
state that, when you live in the Spirit "ye shall not fulfil the lust of the flesh"
This is what The Law cannot do. It gives you demands without empowering you to fulfil its requirements.
Dear beloved; when you look to Jesus, you may not be aware, but you radiate his Glory, when you behold Jesus you are living in the Spirit, you are being led by the Spirit, and are being changed into the same image from Glory to Glory as by the Spirit if the Living God.
In an encounter with The Lord, I saw a Child of God, despite her consistency in looking to Christ, I saw affliction upon affliction coming against her.
I saw anger and resentment trying to creep into her mind due to her prolonged wait. She was beginning to be angry,
But as I saw this, all I felt was the Lord saying "Do not be offended."
I was led to:
Mark 4:17
And have no root in themselves, and so endure but for a time: afterward, when affliction or persecution ariseth for the word's sake, immediately they are offended.
And again,
Matthew 11:6
And blessed is he, whosoever shall not be offended in me.
Then the Lord said, "My Child, do not offended. All the afflictions coming upon you have come to make you loose your hold upon my promises. My word is only proving you so you can bear much fruit, even fruit that will endure.
Do not be offended in me, it is because I have already spoken my word of blessing over you which is the reason the enemy is seeking to defile your perception.
Do not be discouraged at the manner I Am accomplishing things upon you. For the enemy is fighting to make you let go of your hope so you would be robbed of your inheritance.
My dear Child, there is a blessing coming upon you for refusing to be offended and standing strong in me. Blessed are you my Child, for you will not be offended in me."
Blessings in Christ,
Pastor Jahfas Victor Ahua
Living Hill Christian Church.