Prophetic Teaching & Prophecy
May 10, 2021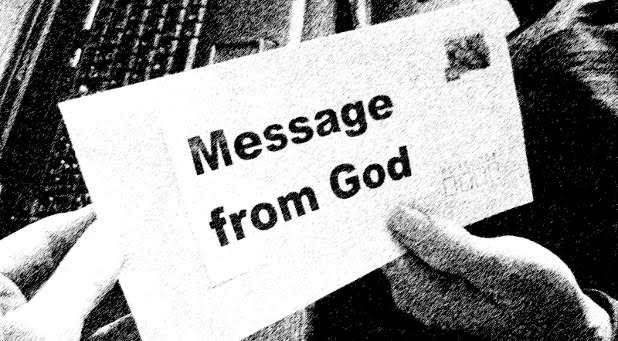 Discovering Christ In Ephesians
We saw from our last discussion that we are sealed by the Holy Spirit, owned and vacuum packed, authenticated, secured until the coming of the Lord, thus, knowing what has been wrought in us we ought not to grieve the Holy Spirit.
Then we hear the apostle continue;
And be ye kind one to another, tenderhearted, forgiving one another, even as God for Christ's sake hath forgiven you. Ephesians 4:32
The statement "And be ye kind one to another" admonishes the believer to be affable, mild, good, courteous, polite, toward the members of the Christian brotherhood.
A truly reformed soul is benignant. True Christianity produces courteousness. There is no true religion in rudeness, hatred, stiffness, repulsiveness or misanthropic temper, but the courtesy of a genuine Christian is renovated by philanthropy.
So we are admonished to treat everyone with kindness, being "tenderhearted," which is opposed to being hardhearted. We are to show compassion and pity toward an erring brethren, we are to be close at hand to them that are needy not putting on a censorious spirit, but bearing with them that are weak and overtaken.
Then we hear ''forgiving one another." If the apostle had ended his admonition here it would have been pretty good. But he goes on to explain the manner or model to which we are to forgive one another.
We hear "forgiving one another, even as God for Christ's sake hath forgiven you."
If we are to forgive one another even as God forgave us, then the question is this, how did God forgive us?
First, God forgave us FREELY: There was no merit on our side for God to forgive us. There was nothing we could do to deserve or earn his forgiveness. God did not even wait for us to repent or tender an apology before forgiving us, but we hear,
But God commendeth his love toward us, in that, while we were yet sinners, Christ died for us. Romans 5:8
God was not waiting for an apology from us before he would forgive us. We were still blaspheming God, while we were still cursing and chewing, God loved us so much as to give his own very life for the very one who was at enmity with him.
This is where we don't see most times. When we are offended, we feel those that offend us are under obligation to ask us for forgiveness before we would forgive.
We entrap our hearts in bitterness, praying things shouldn't go on well with them so they can return and apologize to us so we can be loosed from our bondage of unforgiveness.
This is not so with the God-kind of love. God has forgiven the entire world, the only thing left to do is to receive the forgiveness made available by the cross of Christ. This is the manner we are to forgive, we are not to sit back in bitterness waiting for an apology.
If we are given an apology, praise God, but it is not a basis for forgiveness.
Second, God forgave us FULLY: God did not pick and choose which sins to forgive. He has forgiven us all our offences, past, present and future by the one time death of his son. All our trespasses are forgiven not minding the magnitude. Our innumerable sins are Liberally forgiven. Even so are we to forgive.
And you, being dead in your sins and the uncircumcision of your flesh, hath he quickened together with him, having forgiven you all trespasses; Colossians 2:13
Third, God did not forgive us for our sakes, He loved us but forgave us for the SAKE OF CHRIST. This is why his forgiveness is unwavering and eternal. Even so are we to forgive.
Whenever we offend, he looks at the sacrifice of Christ and for Christ's sake, his forgiveness flows to us.
How good or bad people are aren't the basis for us forgiving them. When it comes to forgiving those that err against us, they are totally obliterated.
It is only left for us to say the sacrifice of Christ does not suffice our forgiving them.
You see, the wages of sin is death, if we can pay for the least of our sins, then we are qualified to be unforgiving towards others, but if we dare not go to the cross for our sins, then we are to reserve unqualified forgiveness to all those that err against us.
Confession.
Blessed Lord, thank you for this gift of forgiveness of sins. The vicarious death and victorious resurrection of Christ has procured for me the free, full and liberal forgiveness of sins from my Holy God.
As a partaker of the nature of God, having a heart of flesh and a new Spirit, the love of God is flowing from my heart and releasing forgiveness to all those that err against me.
I have tender heart, a compassionate Spirit, disposed to love, kindness, and longsuffering. I walk in love and forgiveness, overcoming evil with the goodness of Christ. Hallelujah!
Prophetic Insight.
In an encounter of the Lord I heard "Do not be weary, though you see your faith as being weak, it is mighty in my sight. Your little labours are producing sounds of glory in heaven.
Do not faint in the good work I have placed in your heart to do. Do not give in to vain reasonings, you will not be mocked, your season of harvest will surely come"
And let us not be weary in well doing: for in due season we shall reap, if we faint not. Galatians 6:9
Blessings in Christ,
Pastor Jahfas Victor Ahua
Living Hill Christian Church.