Prophetic Teaching & Prophecy
4 May, 2021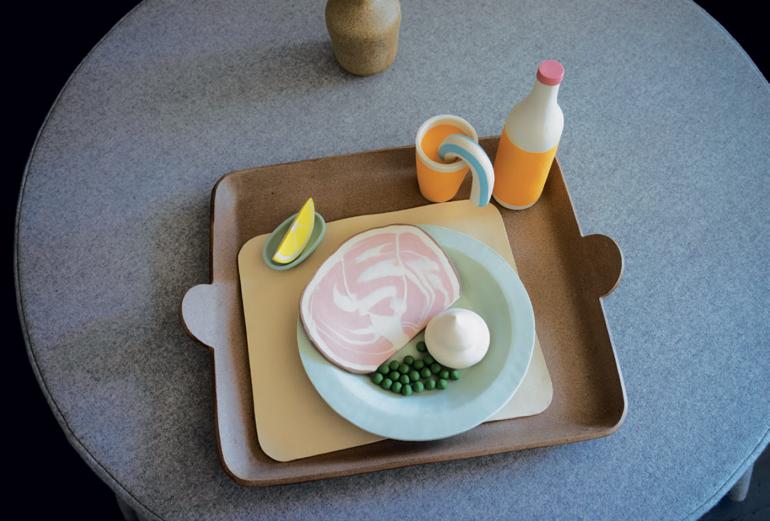 Discovering Christ In Ephesians
We saw from our last discussion that Christian's are to labour, not just to meet their needs, but the main object is to give to him that is in need.
Then we hear the apostle continue,
And grieve not the holy Spirit of God, whereby ye are sealed unto the day of redemption. Ephesians 4:30
Observe the statement "And grieve not the holy Spirit of God," the word translated for grieve here is the Greek word lupeō which means to distress, to be sad (Strong's G3076)
This does not literally mean the Holy Spirit is always in a mood swing in us, as we sometimes do not do things the way he would have us do. Not that he is literary pained at our going astray as though he is so fragile and can be heart broken.
The Holy Spirit is the power and fire of God. He is the eternal and all powerful being. Thus this statement is made to relate to our human minds our relationship with him; the same way a friend feels sorrowful when evil is done against him, same way we should view all ungodly conducts as making the Holy one grieve.
Whatsoever the Holy Spirit does not brook or put up with is viewed as grieving the Holy Spirit. This statement is made to bring to our recognition the need for intimate relationship with the Spirit.
They way many have viewed this scripture for long is as though we are the ones protecting the Holy Spirit. They make it look as if the Holy Spirit is so fragile like a new born baby we must daily be fighting to protect. This is not what is meant as stated further "whereby ye are sealed"
The Spirit is rather the one who has sealed us. The word translated for seal here is the Greek Word sphragizo indicating ownership, authentication, permanency, security and destination ( Strong's G4972, Vine's Expository Dictionary of New Testament Words.)
We are not trying to secure the Holy Spirit, we are not trying to own him, he has secured us, we are vacuum packed by the Holy Spirit.
We have also misunderstood this statement, many say when we grieve the Holy Spirit he leaves us. So don't grieve him, when you grieve him he leaves. This is what I was taught in my early Christian life. All these teachings do not match scripture, they are just additions to God's word.
It does not say grieve not the Holy Spirit of God who if you do will leave you, but we hear, "whereby ye are sealed" and for how long? "unto the day of redemption "
We are sealed; permanently owned, authenticated, secured, and the destination is unto the day of the redemption of our purchased bodies. Until Christ comes back to redeem us from this earthly tabernacles, the Holy Spirit is the one securing us.
Now this is it, not grieving the Holy Spirit is an act of gratitude for all the Lord has done for us. Without the seal, there never would have been a way for us to be kept sacred, secured, and authenticated for heaven and all the blessings of God.
He is the pledge, the foretaste, the guarantee of our inheritance (Ephesians 1:14).
To indulge in conducts that would bring displeasure to the Holy One is to show contempt for what the Lord has done. It is to devalue the work of God for and in you. This is ingratitude.
Now you may ask, how do I avoid grieving the Holy Spirit?
Let all bitterness, and wrath, and anger, and clamour, and evil speaking, be put away from you, with all malice: Ephesians 4:31
These are but a few. The Holy Spirit loves to rejoice over you. Seek to know him and enjoy deep intimacy with him. His is the custodian of the deep secrets of God. He is our father, friend, lover, protector, and guide.
Confession.
Father I thank you for the gift of the Holy Spirit, I am not an orphan, I am not alone. I have a comforter, one who is called to my side, the one you have given to be with me even forever, the Holy Spirit.
I pour out my gratitude to you for this unspeakable gift. I obtain grace from your throne to live a lifestyle most pleasing to the Holy Spirit. I distance my thoughts and actions from anything that would make it look as though I devalue your gift to me.
I ask for a deeper revelation of the Holy Spirit that will deepen my relationship with him. Thank you blessed Lord for always hearing me, in Jesus' name Amen!
Prophetic Insight.
In an encounter of the Lord, I heard "Do not go back on my word, My word is truth and not your circumstance. Do not give in to despair, rise up and rejoice!
Do not live your life on your experience, but on my word. Hold on to my word despite what you see.
Just a few days ago your heart saw and you were rejoicing in my promise. What your heart believed and was glad for, you shall have.
Reject the pressure, for it has come because of my promise. Persevere! Reject despondency, stay in hope. For you will surely testify of my goodness."
Sanctify them through thy truth: thy word is truth. John 17:17
(For we walk by faith, not by sight:) 2 Corinthians 5:7
Yet hath he not root in himself, but dureth for a while: for when tribulation or persecution ariseth because of the word, by and by he is offended. Matthew 13:21
Blessings In Christ,
Pastor Jahfas Victor Ahua
Living Hill Christian Church