Prophetic Teaching & Prophecy
April 26, 2021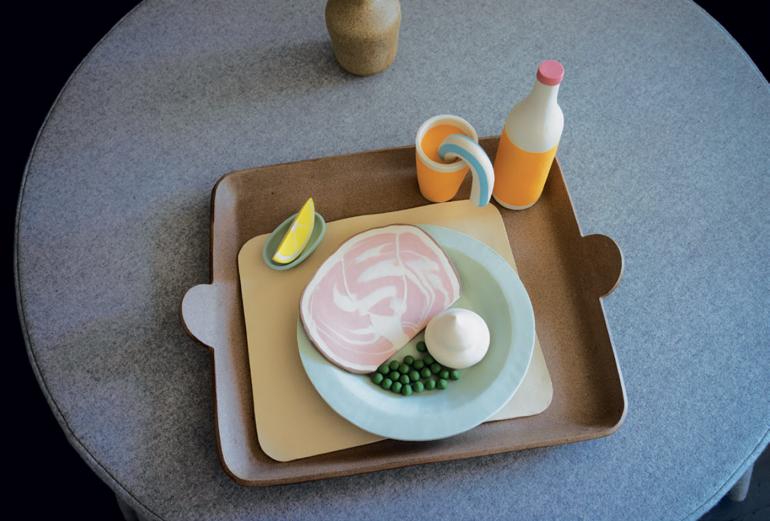 Discovering Christ In Ephesians
We saw from our last discussion that we are not to allow anger have it's way in our lives, for it opens the door for the enemy to attack our lives.
Then we hear the apostle continue:
Let him that stole steal no more: but rather let him labour, working with his hands the thing which is good, that he may have to give to him that needeth. Ephesians 4:28
Theft, a universal pagan vice for self-aggrandization. The unbelieving world is a place everyone is out to please the flesh, self-comfort is a trigger toward procuring earthly good.
But as for us, we are a Christ generation, a selfless people who ought to put away pilfering. Then we hear something very important "but rather let him labour"
Christianity is a religion that promotes industry. It is intended that evey Christian have some means of support, a calling, business or profession and not to be lazy.
Our Lord Jesus was a carpenter, Paul a tent maker. There is no disgrace in labour. There is no shame in making a shoe, constructing a house or making a tent.
It has been said that it is very hard to see a lazy man accept Christianity, but when he does, he seizes to be lazy and becomes industrious as the Christian religion begins to transform his mind.
Then we hear "working with his hands the thing which is good"
The kind of work we are to be engaged in is here specified "that which is good"
Whatsoever will not help a man on his way to heaven ought not to be ventured into by a child of God.
A shoemaker provides shoes to warm the feet and to protect from bruises. This is good and helpful to man on his way to heaven.
The vendor of intoxicating drink helps no man but aids men on their way to hell. We are to avoid whatsoever is injurious to man, but to work that which is good.
But why? "That he may have to give him that needeth"
This defies the mentality of our former animal nature. Where we were inclined to working so we could meet our needs, we are here admonished that the reason we are to labour is to meet the needs of others.
We are to look beyond ourselves to seeking the well being of others. This doesn't mean we are not to support ourselves, but a truly transformed Christian has committed the keeping of himself to Christ and is out to lay down his life for others.
For the which cause I also suffer these things: nevertheless I am not ashamed: for I know whom I have believed, and am persuaded that he is able to keep that which I have committed unto him against that day. 2 Timothy 1:12
Again observe;
Hereby perceive we the love of God, because he laid down his life for us: and we ought to lay down our lives for the brethren, But whoso hath this world's good, and seeth his brother have need, and shutteth up his bowels of compassion from him, how dwelleth the love of God in him? 1 John 3:16-17
Wrong teachings make Christianity all about personal comfort. Christ the author of our faith lived and died for others. The apostles who are the pillars of the church all died for others. It is very irritating the kind of Christianity been practised today.
If you would keenly observe a lot of things that many are depressed about today, a huge percentage is all about self-comfort.
Are you labouring just so you could meet the needs of others or its all about me, myself and I?
Oh beloved, we are a transformed people, we are dead to that old animal nature. We are to live unto God and others.
Then we hear the apostle continue;
Let no corrupt communication proceed out of your mouth, but that which is good to the use of edifying, that it may minister grace unto the hearers. Ephesians 4:29
Unwholesome talk, that which is corrupt, an obscene and filthy conversation is what prevails in the pagan world.
But since we have come out of that putrefied world, let our conversion be that which becomes the God-kind creation.
Words are powerful, they can give life or produce death. Our words ought to build people up to take on their inheritance. And the words that build are here specified, words that "minister grace" to our hearers.
Words that minister the unconditional love of God. Words that minister the free favour of God upon the unqualified.
Confession.
Loving father I thank you for the beauties of Christ upon my life. As an heir of Christ, an heir of the authority in the name of Jesus. I take charge over my life. I speak divine alignment to every course of my life.
I speak o every system in my being, to my spirit, soul and body I command all things in my life to respond and align to the good, accepted and perfect will of God for me in Christ Jesus. Hallelujah!
Prophetic Insight.
In an encounter of the Lord, I heard "I am releasing a wisdom that will cause you to build beyond what you have expected. Where you have been weary there is a strength coming upon you that will cause you attain heights in me that will announce my blessings upon your life.
It's not about the standard of the world, its not about what they think should be, but what I know is good for you my child.
Stand strong! The foundation of your life has been strengthened through this, and I AM now giving you the wisdom, knowledge and understanding needed for the establishment of my promises over your life.
Your life is a house I have always desired to show forth my glory. As you continue to follow my leadings, staying faithful and looking to my grace, what I have prepared will soon be made manifest."
Through wisdom is an house builded; and by understanding it is established: And by knowledge shall the chambers be filled with all precious and pleasant riches. Proverbs 24:3-4
Blessings in Christ,
Pastor Jahfas Victor Ahua
Living Hill Christian Church.