Royal Life
Daily Devotional & Prophecy
July 4, 2020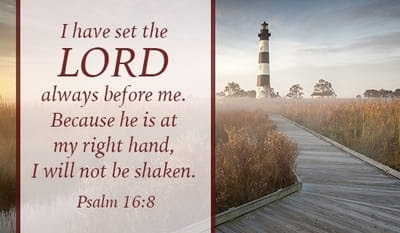 Do Not be Weary, for Your Day Comes
There is a going forward happening in a lot of hearts right now. Suggestions are coming from the enemy of why many should turn back but a lot of hearts are pushing forward and encountering the joy in the Holy Ghost.
There is something unique about the guarantee of God's love demonstrated towards us which is different from the human kind of love.
The God kind of love is called agapao in The Greek. which is the strongest, the unconditional and unfailingly kind of love. There is another called the phileo kind of love which is often demonstrated by humans which speaks of liking someone.
In this life, we face challenges. We are daily dealing with issues but still yet we are told in God's word that – we are more than conquerors.
A conqueror fights to win a victory, so if we are more than conquerors, that means there must be a different route to victory. This is revealed to us:
Romans 8:37
Nay, in all these things we are more than conquerors through him that loved us.
Observe the above verse carefully, it gives us the route to being more than conquerors. It says "through him that loved us"
The love of God for us is our escape route from all the works of the enemy. This love is unconditional, underserved, unmerited, unearned.
This is our way out. This is why we are called more than conquerors because God's love does not keep a record of wrongs, never changes and never fails, always protecting and supplying the victory in the life of Jesus.
1 Corinthians 13:8
Charity never faileth: but whether there be prophecies, they shall fail; whether there be tongues, they shall cease; whether there be knowledge, it shall vanish away.
We will look to God's Love, and be confident in its nature, for it is unchanging even as He is unchanging. It is shed abroad in our hearts.
Because God loves us and his love never fails, let us see that we are more than conquerors, daily living in the victory of his love.
In an encounter with the LORD, I saw a Christian waiting upon God with a great desire to rise in the things of the Spirit, he was not comfortable at his level, it bordered him. But suddenly I saw another scene where he was flying in a flying boat on the sea at a great speed with excitement.
Coming out The Spirit Led Me to:
Isaiah 40:29-31
He giveth power to the faint; and to them that have no might he increaseth strength. Even the youths shall faint and be weary, and the young men shall utterly fall: But they that wait upon the LORD shall renew their strength; they shall mount up with wings as eagles; they shall run, and not be weary; and they shall walk, and not faint.
Then The Lord said:"Do not be weary, for your day comes. You are going up by revelation. I have granted strength to you through my Spirit.
You are being energized to see the visions of your God.
You will understand the form of your God and mount up with wings, rising so high as an eagle in the things of the Spirit.
Because you wait upon your God, you will run and not be weary, walk and not faint, for I am renewing your strength."
Blessings in Christ,
Pastor Jahfas Victor Ahua
Living Hill Christian Church
Consider Partnering with us to take the gospel of God's grace to the ends of the earth. To see lives changed by your support Please Click on the partner with us/sow button at the top of this website for details. God bless you